news: HIRAES announces new Album, "Dormant" – Music-Video for first single premiering now
German-based melodic death metal formation HIRAES – featuring former members of DAWN OF DISEASE and CRITICAL MESS – will
German-based melodic death metal formation HIRAES – featuring former members of DAWN OF DISEASE and CRITICAL MESS – will furiously kick off the new year with the release of their sophomore studio album, entitled Dormant, due out January 26, 2024 via Napalm Records! 
Wasting no time, HIRAES have just unveiled the first single from Dormant – thunderous album opener "Through The Storm". The track offers a glimpse into the variety of elements on the album, including powerful and varied drumming, poignant and melancholic melodies, infectious choruses, and breathtaking soundscapes – all complimented by Britta's versatile vocals.
With their very first offering, HIRAES already created an exciting new melodic death emergence, built upon a brutalized vocal attack, intense melodies and aggressive guitars. On Dormant, HIRAES flexes their own trademarks in an intensified way, ranging from versatile drumming, catchy riffs and hymn-like melodies to enthralling soundscapes and the impressive vocal onslaught of singer Britta Görtz. Dormant is a stirring, intense and dynamic death metal affair that is both heavily brutal and dark, yet full of melodic melancholy. This album is highly recommended for fans of Insomnium, Dark Tranquillity, Arch Enemy, Amon Amarth and At The Gates!
Set to be released on January 26, 2024, Dormant will be available in the following formats:
– 1 CD Digisleeve (6page); – 1 LP Gatefold solid royal blue; – Digital Album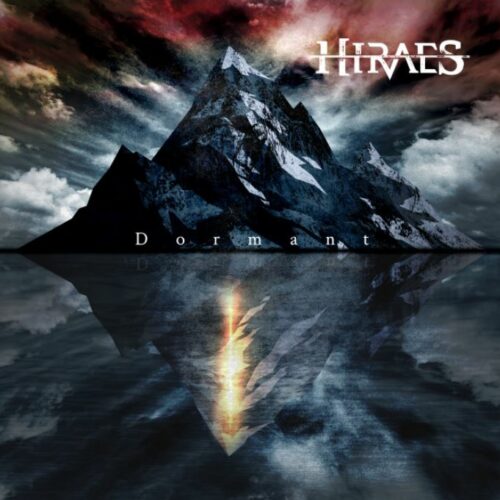 Quelle & ©: All-Noir/ Napalm Records