News: EYEHATEGOD RELEASE FIRST SINGLE 'HIGH RISK TRIGGER' OF NEW ALBUM!
Eyehategod have set a March 12 release date for the band's first new full-length album in seven years, A History of Nomadic Behavior.
The album news arrives with a visualizer for "High Risk Trigger" a taste of what's to come on the 12-song album.
Quelle/Copyright: CenturyMedia.de
Ähnliche Artikel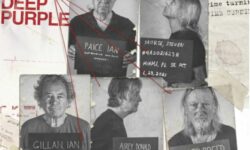 Nachdem Deep Purple die weltweite Rock Community mit der Ankündigung ihres neuen Albums "Turning To Crime" nur 15 Monate nach
Weiterlesen