News: Bonded: announce debut album "Rest In Violence" Launch first single/video !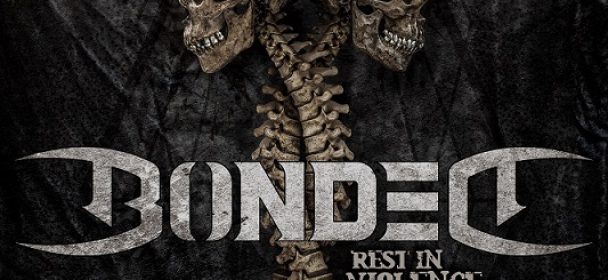 BONDED, the new group by former Sodom members Bernd "Bernemann" Kost (Guitars) and Markus "Makka" Freiwald (Drums), are pleased to announce the release of their debut album "Rest In Violence" for January 17th, 2020 via Century Media Records.
BONDED, who also feature second guitarist Chris Tsitsis (ex-Suicidal Angels), bassist Marc Hauschild and vocalist Ingo Bajonczak (Assassin) in their line-up ranks, have created nothing short of a highly versatile and hard-hitting Thrash Metal debut together with producer Cornelius Rambadt (Sodom, Disbelief, Onkel Tom) at the Rambado Recording Studio in Essen, Germany.
A first single off "Rest In Violence" is being unveiled today with the track "Je Suis Charlie". Check out the video clip directed by Nico Schiesewitz / Vizo Films here
"Rest In Violence" also showcases Overkill's Bobby "Blitz" Ellsworth as guest vocalist as well as former Kreator bass-player Christian "Speesy" Giesler on the album's title track and the release comes with artwork by Björn Gooßes / Killustrations (Aborted, The Crown, Carnal Forge), which can be seen above!
BONDED live:
17.01.2020 Oberhausen (Germany) – Thrash Speed Burn Festival
21.03.2020 Essen (Germany) – Endzeit Festival
More shows to be announced soon…
Quelle: CenturyMedia
Ähnliche Artikel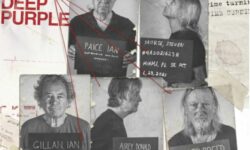 Nachdem Deep Purple die weltweite Rock Community mit der Ankündigung ihres neuen Albums "Turning To Crime" nur 15 Monate nach
Weiterlesen