News: BIKE AND MUSIC WEEKEND – 1.-4.8. Geiselwind – Monster Magnet bestätigt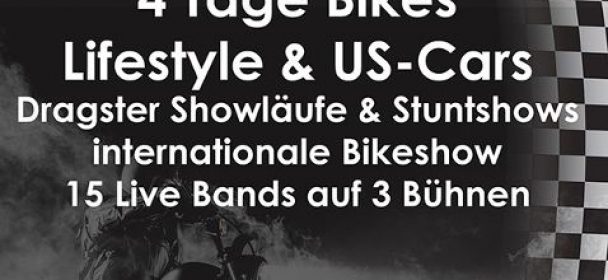 BIKE AND MUSIC WEEKEND 2019 – 4 Tage Bikes, Lifestyle & US-Cars
1.- 4. August 2019 im Eventzentrum Strohofer – MONSTER MAGNET als Headliner bestätigt – The New Roses, The Silverettes und einige Acts mehr neu im Billing        
In diesem Jahr wartet das Event mit einem besonders hochkarätigen Musik-Line Up auf. Als Headliner ist niemand geringerer als die US-Rocklegende MONSTER MAGNET bestätigt. Ebenfalls neu im Billing: The New Roses, Nightrider, Dougie & The Blind Brothers, Blues Power, The Silverettes, Rocksin und Smash. In den nächsten Wochen wird außerdem eine weitere Band von Headliner-Format bekannt gegeben werden. Somit werden in Summe 16 Bands an 4 Tagen das Publikum zum Rocken bringen.
MONSTER MAGNET zählen zu den absoluten Legenden des US-Rock. Der breiwandige Stoner-Rock mit seinen gesammelten Elementen aus fünf Jahrzehnten Geschichte des Hard n Heavy bringt regelmäßig die Hallen zum Kochen. Die Shows um Frontman Dave Wyndorf sind ein unvergleichlicher Trip, eine Mischung aus Heavy Metal, psychedelischen Elementen, purem Rock, schwerem Space Rock, Blues-Einflüssen und intensiven Texten.
Die Wiesbadener Rockgruppe The New Roses hat sich binnen nur weniger Jahre zu einer festen Szenegröße etabliert. Seit ihrer Gründung im Jahr 2007 tourt die vierköpfige Formation unablässig durch kleine bis mittelgroße Clubs in Deutschland und angrenzenden Ländern, hat zudem keine Chance ausgelassen, mit namhaften Größen wie ZZ Top, Joe Bonamassa oder den Toten Hosen die Bühne zu teilen, und sich dabei selbst zum Headliner hochgearbeitet.
Auf insgesamt drei Bühnen werden 16 international bekannte Bands auftreten. Bereits seit einigen Wochen bestätigt: ROSE TATTOO, Ski King, F.U.C.K., FIRST GENERATION OF NUMBER NINE, ROCCO RECYCLE und OHRENFEINDT!!!
Tickets sind hier erhältlich: www.bike-and-music-weekend.de  
Quelle: rosenheim-rocks.de
Ähnliche Artikel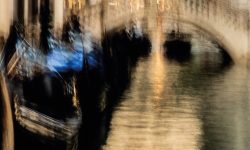 Der Name John Illsley ist untrennbar mit der Band Dire Straits verbunden, und es obliegt derzeit wohl in erster Linie
Weiterlesen