News: BENEATH THE MASSACRE – new single "Autonomous Mind" and album cover
Tech-death specialists BENEATH THE MASSACRE have finally returned with the first single of their upcoming Album "Fearmonger". Check "Autonomous Mind" out here:
Fearmonger" will be released on February 28th, 2020 and will be their forth album and Century Media debut. It's an album that flows naturally yet retains, but still very much extreme and tech-death to the max. BENEATH THE MASSACRE's trademark go-for-the-jugular sound.
BENEATH THE MASSACRE "Fearmonger" (30:00) 
1. Rise of the Fearmonger (2:36)
2. Hidden in Plain Sight (3:28)
3. Of Gods and Machines (2:59)
4. Treacherous (2:22)
5. Autonomous Mind (3:18)
6. Return to Medusa (2:45)
7. Bottom Feeders (2:41)
8. Absurd Hero (3:05)
9. Flickering Light (3:15)
10. Bitterest End (3:31)
Meanwhile BENEATH THE MASSACRE are hitting the stage again! They embarked a European Tour supporting Archspire together with Vulvodynia and Inferi
Tech Trek Europe 2019 Tour
Archspire with special guests Beneath the Massacre, Vulvodynia, Inferi
05.12.19 (UK) Birmingham – Asylum2
06.12.19 (UK) Manchester – Rebellion
07.12.19 (NL) Rotterdam – Baroeg
08.12.19 (FR) Paris – Glazart
09.12.19 (FR) Toulouse – Rex
10.12.19 (ES) Madrid – Caracol
11.12.19 (ES) Barcelona – Bóveda
13.12.19 (CH) Arau – Kiff
14.12.19 (DE) München – Feierwerk
15.12.19 (SI) Ljubljana – Orto Bar
16.12.19 (AT) Vienna – Arena
17.12.19 (CZ) Prague – Nova Chmelnice
18.12.19 (DE) Hannover – Mephisto
19.12.19 (DE) Berlin – Musik&Frieden
20.12.19 (DE) Leipzig – Naumanns
21.12.19 (DE) Bochum – Matrix 
Quelle: Century Media/Head Of PR
Ähnliche Artikel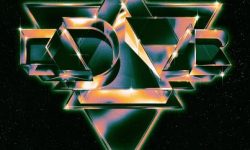 In spring 2020, KADAVAR find themselves in the midst of a global crisis. What makes their inner compass spin, results
Weiterlesen