News: ARGONAUTA RECORDS To Release Special Label Series In Support Of New Bands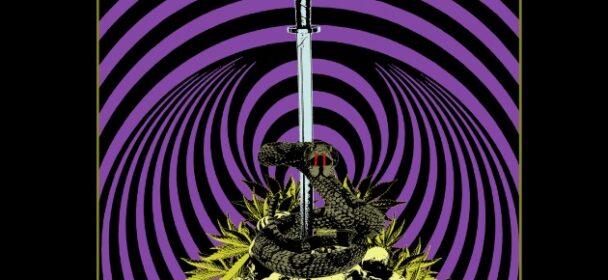 Powerhouse underground label, Argonauta Records, has announced a new label series, titled Argonauta LTD100 in support of new bands and special releases. The Italian label, founded in 2012 by music enthusiast Gero Lucisano, quickly established as one of the best record labels specialized in all that is heavy and home of an eclectic artist roster of doom, sludge, stoner, rock and extreme metal bands. Among scene heavyweights such as LOS NATAS, NIKLAS SUNDIN's MITOCHONDRIAL SUN, ANCIENT VVISDOM, SNAIL, MAMMOTH STORM, HIGH FIGHTER or SUMA, the label always had a special predilection for the underground and its underdogs. No matter of numbers, algorithms, sales and Facebook likes, Argonauta Records still cares about music in first place, always on the quest for new and exciting heavy sounds.

Now, the charismatic label owner from Genova, Italy, announced a brand new and special Vinyl series, limited to 100 copies of each edition, to highlight the releases of new bands, projects or label acts, that may not be under your radar yet but deserve attention. Thereby Japanese doom metal act HEBI KATANA will kick off the first edition of the Argonauta LTD100- series, with the Vinyl release of their excellent, self- titled debut album on June 11, 2021!
Hailing from Tokyo, Japan, the heavy doom metal trio HEBI KATANA was formed in 2020 in the midst of the pandemic. Of what started in extensive jam sessions and first demo recordings on an iPhone, should soon become a monolith of a heavy doom debut, when HEBI KATANA recorded the album in August 2020. Just a couple of months later, the Samurai doomsters self-released the album as CD, Tape and Digital formats, until Argonauta Records teamed up with the band to be the first act representing the label's new series and seeing their debut finally being released on Vinyl!
https://hebikatana.bandcamp.com/album/hebi-katana

Quelle/Copyright: All-Noir.com
Ähnliche Artikel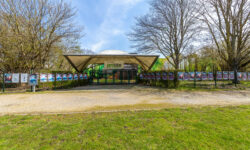 Seltsame Zeiten erfordern seltsame Maßnahmen. Unter diesem Banner stand die heutige Pressekonferenz von Hannover Concerts, die damit eine Aussicht auf
Weiterlesen