news: ARCH ENEMY announce "RISING FROM THE NORTH" TOUR 2024 with co-headliners IN FLAMES & Support: Soilwork
Brace yourselves, metalheads! In a seismic announcement that has sent shockwaves throughout the metal community, two of Swedens most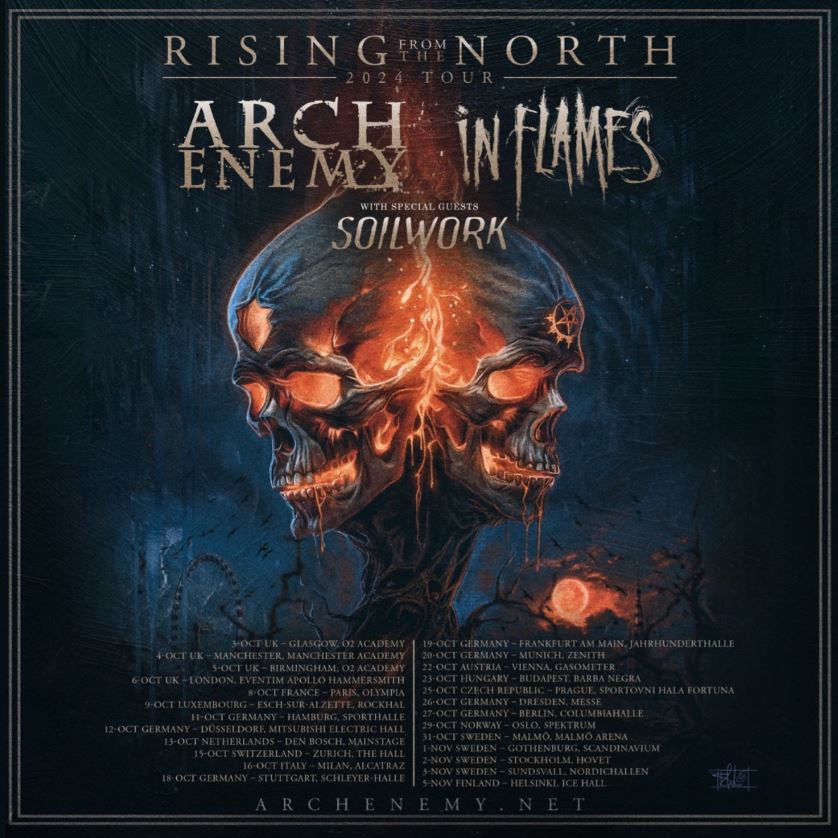 Brace yourselves, metalheads! In a seismic announcement that has sent shockwaves throughout the metal community, two of Swedens most iconic metal bands, Arch Enemy and In Flames, team up for a European co-headline tour titled the "Rising From The North", with special guest Soilwork, this promises an unforgettable night of Swedish metal mayhem!

The "Rising From The North" tour is a celebration of Swedish metal. Arch Enemy, In Flames and Soilwork represent the past, present, and future of the genre!

Ticket pre-sale starts Wednesday, November 22nd at 10am CET.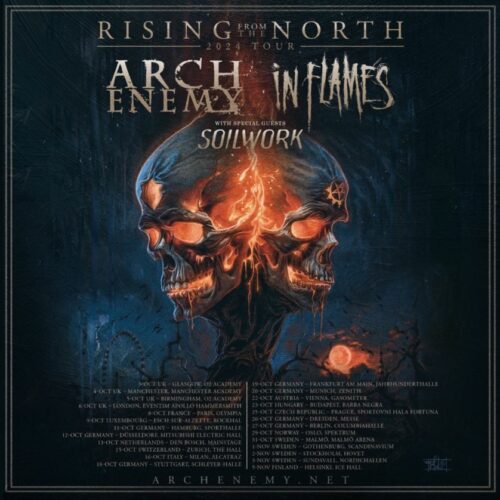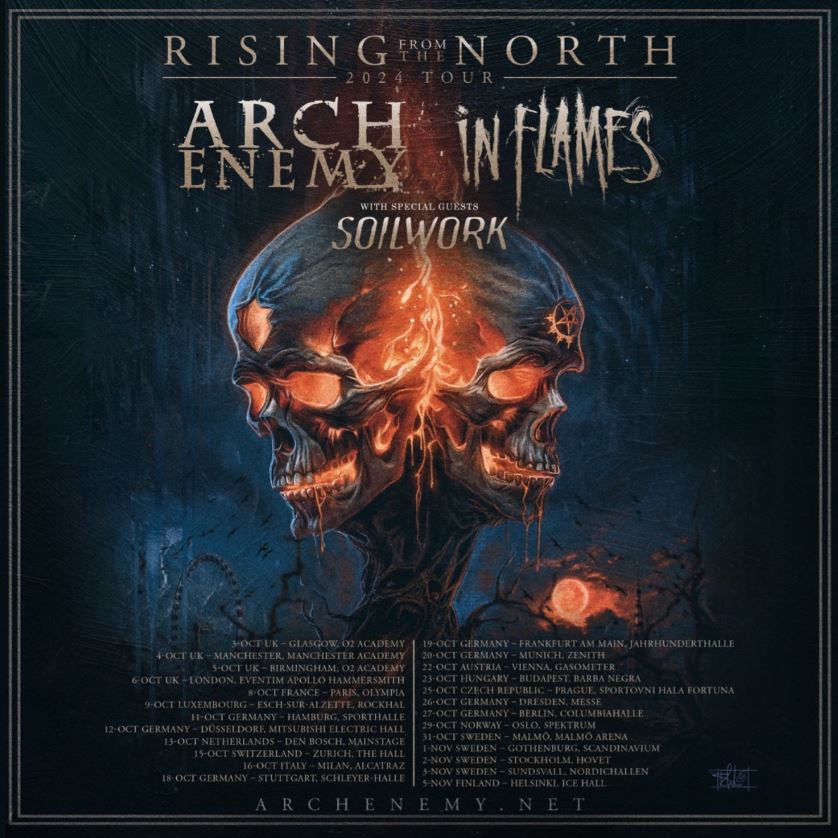 OFFICIAL TOUR DATES in Germany:

11-Oct-2024:  Hamburg, Sporthalle
12-Oct-2024:  Düsseldorf, Mitsubishi Electric Hall
18-Oct-2024:  Stuttgart, Schleyer-Halle
19-Oct-2024:  Frankfurt am Main, Jahrhunderthalle
20-Oct-2024:  München, Zenith
26-Oct-2024:  Dresden, Messe
27-Oct-2024:  Berlin, Columbiahalle
Quelle & ©: Head of PR