News: ANNIHILATOR announce aggressive, back-to-roots new album, 'BALLISTIC, SADISTIC'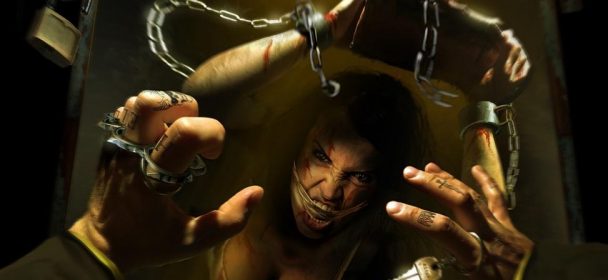 ANNIHILATOR – A name that should not need an introduction in the METAL World but, for those who need one: this is a METAL band that started in Canada in late 1984 and since then, ANNIHILATOR has been touring and releasing records (selling millions of Albums to date), non-stop, for 30 years. January 24, 2020 marks the release of their 17th Studio Album, BALLISTIC, SADISTIC.
The belligerent and pugnacious first single, "I AM WARFARE", is available now and can be streamed here
Cited by bands in the likes of Megadeth, Pantera, Dream Theater, Children Of Bodom, Lamb of God, Opeth, Trivium and many, many more as having some influence on their music, guitarist/vocalist JEFF WATERS (Annihilator's founder, producer and song-writer) and ANNIHILATOR have continued to tour the world, year after year, whilst consistently putting out high-quality true-metal music.
Written, performed, engineered and produced by none other than Waters himself, BALLISTIC, SADISTIC was recorded at the brand new, state of the art, WATERSOUND STUDIOS UK, in Durham earlier this year.
SEE ANNIHILATOR (JEFF WATERS, AARON HOMMA, RICH HINKS & FABIO ALESSANDRINI) ON TOUR:
18 OCT – Pumpe  –  Kiel (DE)
19 OCT – Tivoli  –  Bremen (DE)
20 OCT – Zeche  –  Bochum (DE)
22 OCT – Luxor  –  Köln (DE)
08 NOV – Kaminwerk  –  Memmingen (DE)
26 NOV – Lido  –  Berlin (DE)
27 NOV – Colos Saal  –  Aschaffenburg (DE)
28 NOV – Hirsch  –  Nürnberg (DE)
29 NOV – F-Haus  –  Jena (DE)
30 NOV – Substage  –  Karlsruhe (DE)
For tickets visit: annihilatormetal.com
Quelle. Head Of PR
Ähnliche Artikel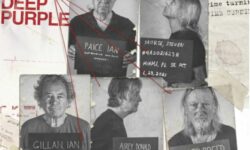 Nachdem Deep Purple die weltweite Rock Community mit der Ankündigung ihres neuen Albums "Turning To Crime" nur 15 Monate nach
Weiterlesen