News: The Analogues am 03.10.2020 in der Barclaycard Arena, Hamburg
Die holländische Formation The Analogues hat den Mythos der Unspielbarkeit der späten Beatles-Alben bereits eindrucksvoll widerlegt. Ihr neuester Coup: »Abbey Road Relived«, als Album und Tournee-Motto. Und den Originalsound der Beatles live zu erleben, ist eine Sensation! Am 26. September 2019 feiert »Abbey Road«, das elfte Studioalbum der Beatles, seinen 50. Geburtstag. Einen Tag später erscheint »Abbey Road Relived« von The Analogues, aufgenommen an dem legendären Originalschauplatz, den Abbey Road Studios. Am 03.10.2020 performen The Analogues die Songs live in der Barclaycard Arena in Hamburg.
  Exklusives Radiokonzert am 24. September 2019
Am 24. September 2019, wird im großen Sendesaal des WDR in Köln ein exklusives Radiokonzert uraufgeführt, Titel: »Das WDR4 Radiokonzert mit The Analogues – wir feiern 50 Jahre Abbey Road«. Tickets für dieses einmalige Ereignis werden nicht verkauft, sondern ab 9. September im Programm von WDR4 oder online über wdr4.de verlost. Das Konzert wird am Folgetag, am 25. September, um 20:05 Uhr auf WDR4 als Sondersendung ausgestrahlt!
The Analogues
Montag, 03.10.2020
Barclaycard Arena (Theatervariante), Hamburg
Der Presale startet am 25.09.2019 unter www.eventim.de. Tickets sind ab 41,15€ (inkl. Gebühren) erhältlich. Ab dem 27.09.2019 sind Tickets auch unter www.myticket.de und an den allgemeinen Vorverkaufsstellen verfügbar.
Quelle: riverconcerts.de
Ähnliche Artikel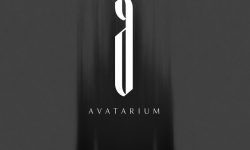 Die Doom Metal-Hexer AVATARIUM werden ihr neues Dark Gospel-Werk »The Fire I Long For« in Kürze, am 22. November, via
Weiterlesen