News – 50 Jahre NAZARETH: "Loud & Proud! The Box Set"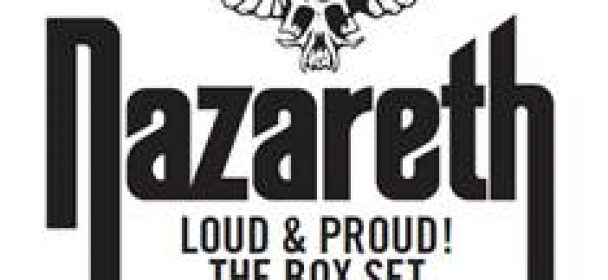 Nazareths "Loud & Proud! The Box Set" ist ein auf 5000 Stück limitiertes Deluxe Boxset, das zur Feier der bis heute 50-jährigen großartigen Karriere der Band veröffentlicht wird. In enger Zusammenarbeit mit der Band wird das Set am 28. September von BMG Records veröffentlicht.
Nach der Gründung im Jahr 1968 haben sich Nazareth aus den Clubs und Pubs ihrer Heimat Schottland zu einer der erfolgreichsten Rockbands der Welt entwickelt und produzierten auf ihrem Werdegang eine Reihe von Hit-Alben. Fleißig, ehrlich, echt und unbeeindruckt von den Launen der Trends hat diese Band viele große Künstler beeinflusst. Ein halbes Jahrhundert später, mit 20 Millionen verkauften Alben auf der ganzen Welt, rocken die legendären Nazareth noch immer – und "Loud & Proud" ist die ultimative Sammlung für den wahren Fan.
Das Boxset enthält:
32 CDs (inklusive allen 23 original Studioalben, die remastered wurden, zwei originale Live-Alben, sowie unveröffentlichte Audios und Demos)
Vier 180g heavyweight 12'' Vinyl LPs inklusive zwei Doubles und einer Picture Disc
Drei exklusive 7'' Singles
Ein 52-seitiges Hardcover-Fotobuch mit neuen und früheren Interviews, ungesehenen Fotos und Postern
Reproduzierte originale Erinnerungsstücke wie Programme, Lyricsheets, Poster und ein Rampant-Dollarnoten-Sticker
Metallpins
Zusätzlich wird eine gebührende Anthologie Nazareths auf 3 CD-, 2 LP- und digitalen Formaten veröffentlicht. Diese Sets bieten eine Reise in Momentaufnahmen durch die 50-jährige Laufbahn mit Schlüsseltracks aus jedem Studioalbum und globalen Hits wie "Love Hurts", "This Flight Tonight", "Bad, Bad Boy" und "Broken Down Angel".
Releasedatum (alle Formate, alle Händler): 28. September 2018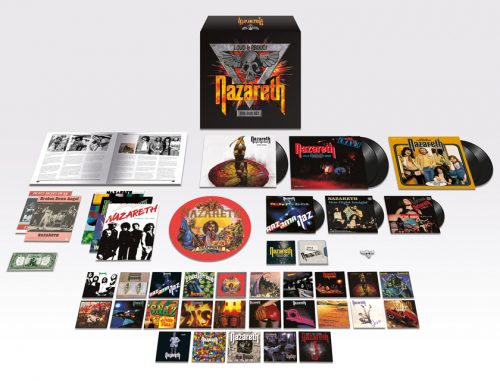 Ähnliche Artikel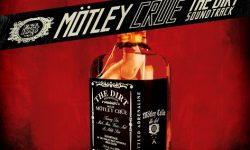 The world's most notorious rock band, Mötley Crüe announces the release of The Dirt Soundtrack that accompanies the upcoming
Weiterlesen