Interview mit Les Acteurs de l'Ombre Productions (Frankreich)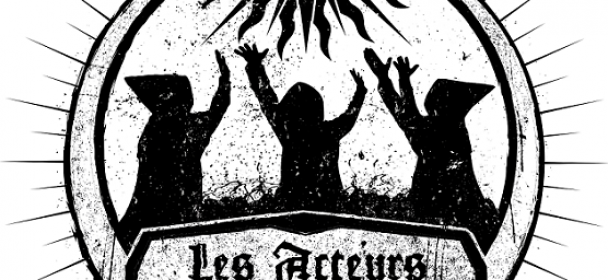 Interview mit Les Acteurs de l'Ombre Productions (Frankreich)
The French label Les Acteurs de l 'ombre Productions has once again released great music far off the beaten track with the two new albums by ARKHON INFAUSTUS ("Passing The Nekromanteion") and HEIR ("Au Peuple de l'Abîme"). That's why it's time to introduce you to the label and the people behind it. There are some things on the label's website, especially photos of the label founder Monsieur Gerald Milani and the team, but there are still a lot of damn things to say.
Read the interesting interview with a unique company that sees itself as an organism and thrills us with great music. I wish Mr. Milani and his enthusiastic team every success and hope to see you soon at your own or another festival!
Das französische Label Les Acteurs de l'Ombre Productions hat mit den beiden neuen Alben von ARKHON INFAUSTUS ("Passing The Nekromanteion") und HEIR ("Au Peuple de l'Abîme") erneut großartige Musik abseits der ausgetretenen Pfade veröffentlicht. Deshalb ist es an der Zeit, Euch mit dem Label und den Menschen dahinter bekannt zu machen. Es finden einige Dinge auf der Website des Labels, insbesondere Fotos vom Labelgründer Monsieur Gerald Milani und dem Team, aber es gibt immer noch verdammt viel zu sagen.
Lest das interessante Interview mit einer einzigartigen Firma, die sich als Organismus begreift und uns mit großartiger Musik begeistert. Ich wünsche Herrn Milani und seinem enthusiastischen Team weiterhin viel Erfolg und hoffe, wir sehen uns bald mal auf dem eigenen oder einem anderen Festival!
Hendrik
Hi Girls and Guys. First of all, thank you for taking the time to do an interview. But most of all, congratulations to you on the two great new albums by ARKHON INFAUSTUS and HEIR that I was able to hear. It is time to introduce you to the German listeners and lovers of special music.
Music makes people. And special music makes very special people. So who is behind LADLO? Please introduce yourself shortly?
 I was close to end the label. My new acolytes came in the most fortuitous way, one by one, since 2012, and get invested in the label and even took it over. Each one of them founds its own place and has a specific function in the label and its releases. This is the best thing that could happen, I am very grateful. They ensure the continued existence of the label while upgrading its quality. Then, in 2015, we decided to create a division of the label: Emanations. We wanted to create a division where you will get to discover new emerging French bands through limited releases. Today, we are a team of 12 passionate persons, with different backgrounds, different professional universes, that voluntarily give themselves to the label. We all found great joy in it, and this way of working, just like a family, is perfect for us. This proximity allows us to create bounds with the bands and to enjoy every moment. We are happy that their notorieties are growing, happy to see them traveling through Europe and even leave us to join label with much more resources.
Since when does LADLO exist? What was the initial spark? What idea or perhaps sudden thought was the crucial point for Mr. Gérald Milani? Is this one all-important second in which it all started?
 It all started back in 2001, when I decided to create the associations Les Acteurs De l'Ombre with two friends of mine. At the begin, we were a webzine, but quickly I started to organize gigs in Paris, among which 3 annual festivals (Black metal, Pagan Metal and doom Metal) for more or less 10 years. The team quickly grown and we reached a hundred gigs organised with more than 500 bands. I used to organise gigs since 1996 for the Black Metal bands in which I was a singer. Now, only the Cernunnos Pagan fest still exist. I left the presidency of the association following my professional change in 2009, this is when I decided to create the label. I had this idea in mind since many years: I started on my own, help from my friends quickly came, we are now a solid and steady team of volunteers
Which professions are represented by you?
Our functions are well defined: I am the manager; I give impetus and insure the monitoring of the actions leading to the release, I have a global vision on the label in terms of administration, accountancy and artistic points. Jean is in charge of the orders and stock management, Noemy and Blandine are working on the promotion and communication. Romain is our Artistic director, graphic designer, and webmaster; he is also in relation with the factories for the pressing and manufacturing. He is helped by Pablo for the design (artworks, advertising, flyers, layout, merch…). Alexandre is our translator (French / English) and also works on promotions. Virginie helps us in animating our social Medias, Lili is our community Manager, Seb is our webmaster (he realized our current websites), Anne-Laure is our administrator and photographer, Anthony joined us as a video project manager. And there is also Sarah who is in charge of organizing our stands on festivals and is also our treasurer. At last, but not least, theirs is all those hands that help us during our Label Week-Ends and festivals.
Our function is not necessarily related to our job:
| | | |
| --- | --- | --- |
| Identity | Function in the label | Job |
| Alexandre Antunes | Translator | Export assistant |
| Anne-Laure Deylaud | Administrator, digital distribution, photographer | Photographer, naturopath |
| Anthony Richardson | Video communication | Video maker / Motion Designer |
| Blandine Tavano | Promotion, web promotion, newsletters | Guide/organizer |
| Celine Albarracin | Community management | Community Manager Freelance |
| Gerald Milani | Label manager | Teacher |
| Jean Picard | Stock manager, order and delivery responsible | Personal assistant |
| Noémy Langlais | Radio and written Promotions, publicity | Press secretary freelance |
| Romain Lupino | Graphic designer , relation with factories | Industrial Designer |
| Pablo Picasso | Graphic designer | Student |
| Sarah Bedin Londono | Accountant / responsible of stand in festivals | Riding instructor |
| Sébastien Turbé | Webmaster | Creation of the website |
At the photos on your website, you look really happy and satisfied! Is that your reality, shared meal with wine, beer, ham, cheese (If so, you have a job free for an almost exclusively German speaking all-rounder, yeah?)? Are you more than colleagues, are you a sworn community?
Unfortunately we do not have the opportunity to see each other as much as we would like to, but we are doing our best. We are all overflown with our personal and professional life, but it happens that we go on restaurant or to see a concert together. The week-ends in which we get together to work for the label usually ends with a big meal. We are happy to get together and share those label moments. We can consider ourselves as friends, just as easy as we created close connections with our bands.
You seem to be a very young team. Is it coincidence, a natural evolution? Does this affect your work?
I don't think we are that young. That is true, we are between 23 and 40 years old, but that does not affect our way to manage the label or how were get evolved: it is all about motivation and maturity. The hardest part is the need to go with the label evolution. For example, we already changed our storage box three times because of our evergrowing stocks. Our workload getting bigger, we have to learn how to continuously optimize our organisation: this is not always easy because we are always on the rush, but we sometimes have to step back to analyse the situation.
I think you have little or no turnover in the team? Is that correct?
Indeed, our team is steady: people who gets involved are doing it by passion. It is not easy to found its way because we do not really have to time to train the new ones and to welcome them as we would like, only the most motivated stay, but once involved, they suffer from the "virus", they get closed to the team and it quickly became a drug. Each one of them is important, there is a bit of every one it the label, I think the term "associative label" will never been more meaningfull that with LADLO. However, the drawback is quite obvious, when one of us is not available for the label, it affects the entire crew: I cannot even imagine what will happen if one of us stopped. We are aware that we need to recruit another graphic designer, something for the shipments, the orders being more and more numerous… 
On Google Maps, does your residence look fetching, including the landscape, the region you're in? Does the fact that your head office is not in a big city but rather quiet in the countryside have an impact on you and your work?
 No, our head office location (truth be told, my own address) does not affect our way of working because we are all working from our home. This is of course a chance that we, well for most of us, live in the same region, because it is quite easy to get together. However, some of us are living a hundred kilometers away from the head office, even if we would like to see them much more, it is not an handicap for our proper functioning. This is quite funny to see that some of our customers think that we are a big company with great offices in which we work: they do not realize that this is not our real job. 
Do you like listening to your own music? Is music going on at work?
Personally speaking, yes, I really love listening to our productions because we only produce music we love. For the other member it must be the same, you know, we only produce a band if the majority of the label's member are enjoy the band's music. Few of us have the opportunity to listen music on its working place, we would love that the label became our real job, to get together in an office, maybe even living under the same roof! And there, I can assure you the Black Metal and its derived will echoing all day long.
Do you think that you can work in such a company as LADLO, if you do not like such music?
I don't think so.
How do you find these very extraordinary artists and bands for your portfolio?
There is no rule, it may be a group we know from a long time, a band we discover during a concert, a band that has been recommended, a band discovered while we get lost in the Internet, or a band that contacted us directly. But you've got to know that 99% of the bands that solicited us are rejected, we are very selective.
Which decisions guide you? How much can you afford not to look solely at financial aspects when choosing bands? And if not, how often do you do that anyway because you love and believe in the music?
Today, to select a new artist, some rules have to be followed. First of all, we created in 2016 the label's division called "Emanations" aiming to promote completely unknown bands thanks to limited edition, either on tapes or CD: kind a like the demo stage. To sign on LADLO (Les Acteurs De L'Ombre), the band have to win the team's heart: we all have different taste, and each one of us has something to say. As you might see with our rooster, even if ours bands come from the Black Metal scene, they all have the own identity and approach of the music.
The conversations with the bands have to be easy; we have to share the same vision. For us it is a team work, a collective emulation and we are expecting a complete involvement from the team. The artistic concept must be coherent in terms of artwork, music: the whole work has to be flawless (at least for our ears and eyes). We support our bands in their choices. A very few bands are produced, so we try to select them with our heart rather than our bank account. Finally, we prefer bands that play live because their reputations are spreading way more. 
What are your most successful artists and bands?
If you are asking in terms of notoriety, I would definitely say REGARDE LES HOMMES TOMBER, AU DESSUS and DELUGE in our current roster. Each one of their release have been reedited more than once, they traveled through Europe thanks to shower more and more interesting. THE GREAT OLD ONES could also be listed; they signed their third album with Season Of Mist. We are very proud of our part in the discovery of these talents; most of our bands release their first album with us. 
Is your work usually limited to publishing music? Or do you offer your bands more service (book concerts, visual presentation like Cover, Merchandise pp.)? Do you have a physical store?
Our function is very complete and complex: going from management, to production, passing through relation. In fact, some of our bands need a real daily support. We can for example give artistic advices, handle some graphic projects, and now we are even capable of recording our own promotional videos and pictures. We can also connect our bands with bookers, graphic designers, or recording studios we already worked with. Generally speaking, for all our artist, we take care of the pressing of the audio material, the distribution (either physical or digital), promotion, merchandising and goodies. Moreover, we, partially or entirely, finance the cost related to the studio or graphism.
No, we don't have a physical store, only one on our website: but you can find us on festivals with our stand.
How often do you "lose" bands again? What are the reasons for that?
There is no rule: our bands are free to work with whoever they want to, as long as the two parts are satisfied with that. If the bands think another label will help them more than we can do, then we are happy to let them go and have helped them find a better contract. We are aware of our position and capacities, obviously it is always hard to see any artist goes, but we stay in touch with them all, for the back catalogue at least.
Do you have principles in the selection? Do ethical, moral or political beliefs matter? If so, which are these?
We do not select a band through those aspects, yet we are rarely disappointed. However, the general concept needs to be coherent: but most of the time, when a music is smartly composed, the rest will also be great. On the other hand, we will never sign a NSBM band, we don't thinks politics should mix up with music.
When I hear your music from ARKHON INFAUSTUS and HEIR, words come to mind in my head, such as: hypnotic, grinding, melancholy, cloud night, magic, mountain massif, old souls, embrace, thunder, pain, liberation, beauty, wound, abominable, broken, demon, skinned, mangled, ghoul, grief. Can you understand these associations; can you understand that your music can be translated into such words? Is that your intention? Is that also a motivation for you to spread feelings with your music??
Yes, I agree: when we choose a band, that's because we were moved by emotions conveyed by the music. We care about producing bands that deeply catch up. We see the music as cathartic: an extension of our mind, of our soul. Our bands are different, but similar in this aspect. 
What are your next plans? What can we expect from you in wonderful music?
We can only except to proceed and blossom through our common passion that is the label. The year 2018 is going to be very busy, for this will be the 10 years of existence of the label: in this occasion we would like to organize a two days festival gathering as many bands from our roster as possible. We are also working on the distribution on North America. Many releases are also planned: MONOLITHE, AORLHAC, HYRGAL, MOONREICH, MAIEUTISTE, PENSEES NOCTURNES, PENITENCE ONIRIQUE, CLOUDS OF DEMENTIA, but also reeditions: MAIEUTISTE, PENSEES NOCTURNES, THE GREAT OLD ONES, AU DESSUS. And finally, as usual, we will go from festival to festival with our stand and our LADLO Samplers.
Dear team of LADLO! Thank you for your time. I wish you, for your personal future as well as for your work with LADLO: All the best! I hope you continue to be successful with your music! But above all, I hope: Stay so brave, so motivated, so full of enthusiasm and love for yours, for our music! Do you have any last words?
Many thanks for your support and interest!
Ähnliche Artikel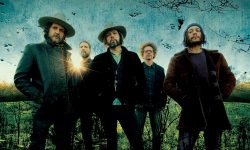 Gegründet von Gitarrist Rich Robinson setzt The Magpie Salute eine Episode fort, die ihren Anfang mit Gitarrist Marc Ford und
Weiterlesen