Erlensee Rockt Open Air Festival geht mit Völkerball, The New Roses, April Art & Iron Maidnem in die 2. Runde
Erlensee Rockt Open Air Festival geht mit Völkerball, The New Roses, April Art & Iron Maidnem in die 2. Runde
Thorsten Jünemann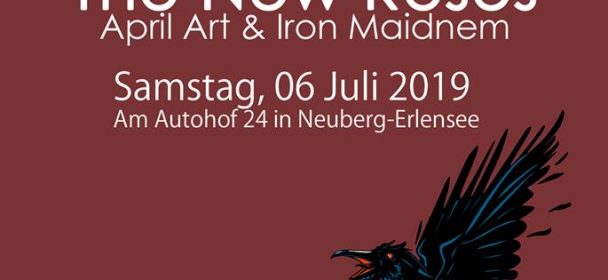 Am 06.07.2019 wird es laut und bunt auf dem Autohof 24 Neuberg – Erlensee. Bereits zum 2. Mal veranstaltet der Verein Erlensee Rockt ein fettes Tages-Open-Air Festival, und diesmal gibt es mit Völkerball- A Tribute To Rammstein und The New Roses gleich 2 Headliner. Desweiteren werden April Art ihr aktuelles Album "Rise And Fall" promoten und Iron Maidnem zollen Tribut an Steve Harris & Co.
Im Raum MKK (Main-Kinzig-Kreis / Hessen), ist das ein echtes Highlight und der Vorverkauf läuft besser an, als erwartet.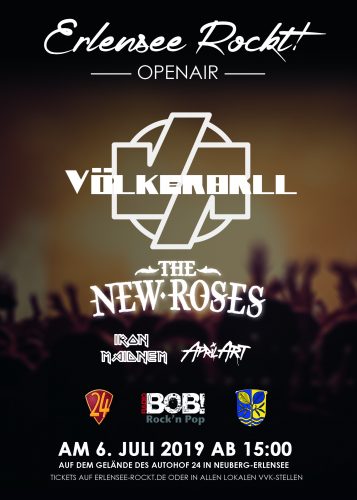 Dazu gibt es ein umfangreiches Rahmenprogramm mit mehreren Getränke- / Speiseständen, Fanartikeln, Verkaufsständen, Tattoostand, und und und…. Wir werden vor Ort sein und berichten! Demnächst werden wir die Bands etwas genauer unter die Lupe nehmen.
Mehr Infos zum Festival findet Ihr hier:
FB – https://www.facebook.com/erlenseerockt/
FB Events – https://www.facebook.com/events/225171238194516/
HP – https://www.erlensee-rockt.de/
Die Bands findet Ihr hier:
https://www.facebook.com/voelkerball/
https://www.facebook.com/TheNewRoses/
https://www.facebook.com/ironmaidnem/
https://www.facebook.com/aprilartband/
Übrigens, es gibt in diesem auch eine Winter Edition des Erlensee Rockt Festival. Direkt in Erlensee, mit Ohrenfeindt…
Ähnliche Artikel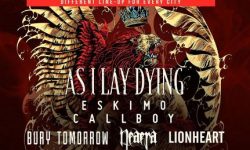 Aufgrund der Corona Krise werden die IMPERICON FESTIVALS, auf welchen As I Lay Dying als Headliner angekündigt wurden, vom April
Weiterlesen