The Whiskey Foundation (D) – Blues & Bliss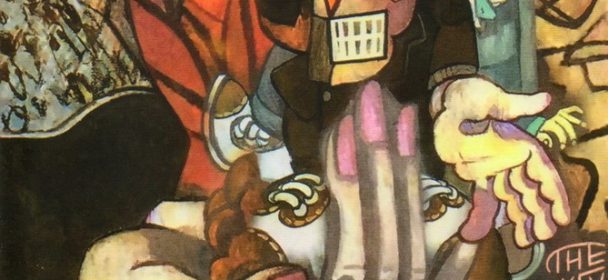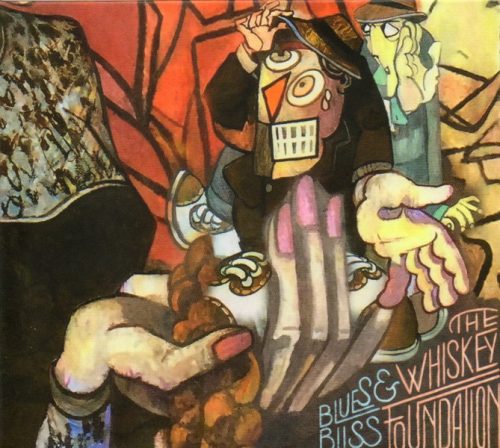 Umtriebig ist sie ja schon, die 2011 gegründete Whiskey Foundation, die mit BLUES & BLISS ihre bereits dritte Werkschau vorlegt. Offiziell als Bluesrockband deklariert, wird diese Kategorisierung dem Quintett jedoch nicht ansatzweise gerecht. Funk, Psychedelic- und Jazzrock gehören ebenfalls zum Portfolio der fünfköpfigen Truppe aus München. Herausgekommen ist ein einnehmendes, intensives Album voller Lichtblicke.
Die auf jeder Position mit kompetenten Handwerkern besetzte Combo kredenzt uns eine höchst abwechslungsreiche und kurzweilige Melange aus opulent arrangierten, kraftvollen, bisweilen zurückgenommenen Kompositionen. Kongenial transportiert werden die Titel durch die markante, kehlige, mit viel Soul versehene Stimme von Murat Kaydirma, dessen extrovertierter Stil an Jim Morrison gemahnt. Während ein Groovemonster wie "Funk The Boogie" bzw. das rasante, leicht jazzige "Juice 'N' Jam" zum Ausdruckstanz animieren, ist das aufregende und komplex arrangierte "Soul Man" geradezu prädestiniert für ausufernde Improvisationen auf der Bühne. Dynamische Bluesrocknummern wie "Complaints" und "Try To Handle" sowie das todtraurige "Unspoken Dreams" runden das positive Gesamtbild ab.
BLUES & BLISS bietet eine homogene Schnittmenge aus Bluesrock, Jazz, Funk, Psychedelic und Soul mit gelungenen Reminiszenzen an die Doors und Colosseum, kompetent und leidenschaftlich inszeniert von eindeutigen Überzeugungstätern. Es wird allerhöchste Zeit, dass dieser Formation die mediale Aufmerksamkeit zuteil wird, die sie verdient. Großes Kino!
Geschrieben von Gastkritiker Marc Schipper
Tracklist:
01 Complaints
02 Funk The Boogie
03 Juice 'N' Jam
04 Try To Handle
05 Chimes At Midnight
06 Unspoken Dreams
07 Free My Mind
08 Soul Man
Label : Sun King Music
VÖ: 20.10.2017
Laufzeit: 43:53 Min.
Herkunft: Deutschland
Stil: Blues-/Psychedelic-/Jazz-Rock
Internet:
http://www.thewhiskeyfoundation.de/
www.facebook.com/thewhiskeyfoundation
Ähnliche Artikel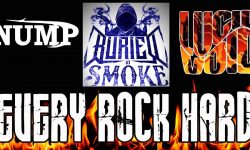 Wer es an diesem Wochenende nicht nach Balingen geschafft hat, sollte sich heute Abend ins Aschaffenburger Colos-Saal bewegen, dort boxt
Weiterlesen