The Weight (A) – The Weight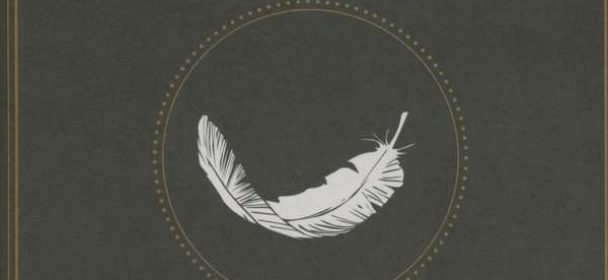 Als ich im letzten Jahr die EP der Österreicher in die Finger bekam, war ich von dem Virus des Retro-Rock der Wiener angesteckt. Authentisch, ehrlich, energetisch und mit unglaublich gutem Songwriting haben sie sich in mein Herz gespielt. Nun folgt also mit dem selbstbetitelten Debüt ein komplettes Album.
Als Folge der überschwänglichen Reaktionen nicht nur meinerseits, tourte die Band auch durch deutsche Lande und erspielte sich schnell den Ruf als exzellente Liveband. Genau diese Energie haben die Wiener versucht auf ihrem Album einzufangen, die Vibes auf Platte zu übertragen. So ganz ist ihnen das zwar (noch) nicht gelungen, doch "The Weight" ist definitiv ein Album, das sich aus dem Sumpf der ganzen Retro-Bands wohlwollend abhebt. Hier wird nicht einfach nur schlicht nach Schema F schamlos abgekupfert, sondern hier wird neu entdeckt, neu verarbeitet und vor allem von Grund auf ehrlich gerockt. Dass die altbekannten Reminiszenzen an die Großen der damaligen Zeit wie The Doors oder auch gerne Deep Purple dabei immer mal wieder um die Ecke schielen, liegt auf der Hand und ist wohl auch unausweichlich. Dennoch klingt die Band erstaunlich frisch und wenn sie es nun noch zu hundert Prozent schafft ihr Livepotential auch auf Platte zu übertragen, haben wir hier das nächste große Ding zu Füßen liegen.
Ach… schaut euch UNBEDINGT das Video zu "Trouble" an. Selten gab es ein Video, das dermaßen genial die musikalische Zeitgeschichte verarbeitet hat.
Fazit: Absolute Oberliga im Retro.
Hard Way
Trouble
Inside
Rich Man's Pride
A Good Thing
Money Ain't For Keeping
Hammer Cross & Nail
Jam
Get Some
Plenty Of Nothing
Label: Heavy Rhythm & Roll Records
VÖ: 17.11.2017
Laufzeit: 46:13 Min.
Herkunft: Österreich
Stil: Classic Rock
Webseite: http://theweightrock.com/
Ähnliche Artikel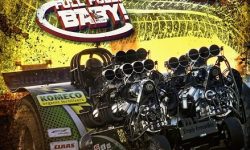 Die V8 WANKERS aus Offenbach melden sich mit Album Numero 9 zurück und tun das, was sie am besten können:
Weiterlesen