Vorbericht: WE BUTTER THE BREAD WITH BUTTER – 13.06.2018, Rostock Mau
WE BUTTER THE BREAD WITH BUTTER – 13.06.2018, Rostock Mau
Die letzten Jahre einer unglaublichen Erfolgsgeschichte: 2015 erschien das Album "Wieder geil", von den Fans nicht nur gekauft, sondern während einer Europatour frenetisch abgefeiert. Am 20. Januar 2017 gab es dann damit der Single "Klicks. Likes. Fame. Geil!" ein neues und krachiges Lebenszeichen der vier erfolgreichen Butterbrotschmierer. Und 2018? Da geht es weiter, und zwar live!
Wer die Band kennt, der weiß, das live alles geboten wird zwischen brutaler Härte und massigem Groove, schnittigen Melodien und zuckersüßen Refrains, bei denen sich Jung (ganz viele) und Alt (werden ständig immer mehr) glückselig lächelnd in den Armen liegen. Denn WE BUTTER THE BREAD WITH BUTTER wird gerne abgekürzt zu SPAß!
Also auf zu den Konzerten! Wir sehen uns in Rostock im Mau! Dort ist nach dem Abriss mit Eskimo Callboy am 09.03.2018 genug Zeit, den Laden wieder aufzubauen, um dann gemeinsam mit WE BUTTER THE BREAD WITH BUTTER "Remmidemmi" zu machen! Yeah!
Bestätigt sind bisher folgende Termine:
18.05.2018 – Eichstätt, Open Air am Berg
26.05.2018 – Kronach, Festung Rosenberg, Die Festung rockt
09.06.2018 – Dormettingen, Supper's Ready Festival
13.06.2018 – Rostock Mau
14.06.2018 – Gräfenhainichen, Ferropolis, With Full Force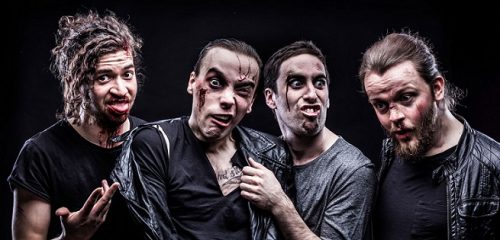 Ähnliche Artikel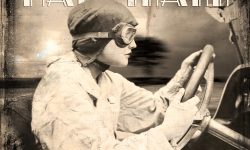 Vielen ist Oliver Hartmann von Avantasia bekannt doch das der Gitarrist, Sänger, Songwriter und Produzent auch mit Hartmann seine eigene
Weiterlesen