Voivod (CA) – Rrröööaaarrr (Re-Release)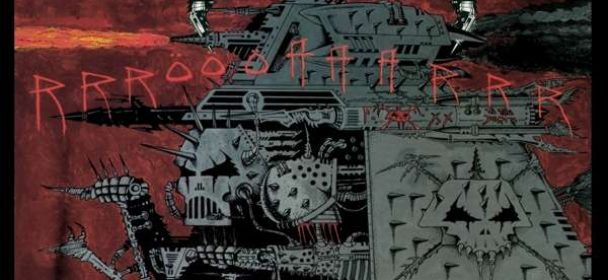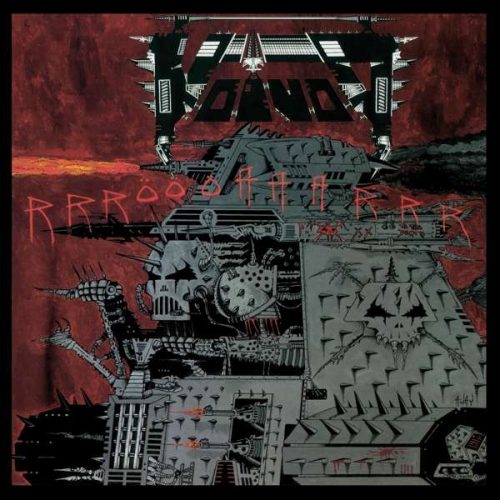 1982 wurde Voivod im kanadischen Québec gegründet und feiert damit in diesem Jahr ihr 35-jähriges Bestehen. Die Anfänge waren geprägt vom Thrash Metal, dem die Band später progressive Elemente verpasste und ihn mit Electro und Industrial auffrischte. Dabei entstand ihr ganz eigener Sound, der nicht selten als Sci-Fi-Metal beschrieben wird und viele weitere Bands beeinflussen sollte. Im Rahmen der Wiederveröffentlichungskampagne des Kultlabels "Noise" erscheinen nun die Alben zwei bis vier mit umfangreichem Bonusmaterial endlich wieder auf CD und LP. Die Macher haben dabei viel Wert auf einen respektvollen Umgang mit dem Material gelegt und entsprechende Schmankerls beigefügt.
Den Anfang macht das zweite Album "Rrröööaaarrr", das bereits bei seinem Erscheinen 1986 neue Maßstäbe setzen konnte. Es war zudem das erste Album, das die Kanadier auf Noise Records veröffentlichten. Auch wenn hier noch der Thrash regierte und die Band von ihrem späteren Sound weit entfernt war, so war dennoch die spielerische Finesse und technische Relevanz hör- und spürbar. Für viel Fans gilt dieses Album nicht umsonst als eines der besten der Kanadier. Die Neuauflage bietet neben dem eigentlichen Album noch einen Live-Mitschnitt eines der frühen Konzerte der Band auf CD. Auf der DVD sind als Audio noch Rough Mix Demos des Albums und frühe Live-Mitschnitte zu hören. Der Videobereich der DVD bietet zudem noch diverse Live-Aufnahmen, die aber aufgrund der Qualität eher nur für Fans sind.
Fazit: Eines der wichtigsten Alben der Band.
CD 1:
Korgüll The Exterminator
Fuck Off And Die
Slaughter In A Grave
Ripping Headaches
Horror
Thrashing Rage
The Helldriver
Build Your Weapons
To The Death!
CD 2: (Spectrum '86 – 'No Speed Limit Week-End'; Live At Montreal, October '86)
Korgüll The Exterminator
Ripping Headaches
Blower
Fuck Off And Die
Tornado
Iron Gang
War And Pain
Warriors Of Ice
Nuclear War
Overreaction
The Helldriver
Ravenous Medicine
Voivod
Thrashing Rage
DVD:
Audio:
Rrröööaaarrr Rough Mix Demo 1985
Anachronism Live 25.06.1983 (First Show)
Early Rehearsals 1983-1984
Piggy Sound Collage 1980
Video:
Live , NYC, NY, USA 05.05.86; First US Show
Live At Long Beach, CA, USA 06.13.1986
Live At Jonquiere High School, QC, Canada, 12.20.1984 – Morgoth Invasion
Live At Jonquiere Cultural Center, QC, Canada, 01.27.1984 – To The Death
–         Slideshows: Artwork (1983-1986) + Live & Studio Photos (1985-1986)
Label: BMG/ADA Warner
VÖ: 31.03.2017
Laufzeit: 38:26 Min.
Herkunft: Kanada
Stil: Thrash Fusion Prog Metal
Webseite: http://voivod.net/
Ähnliche Artikel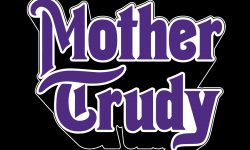 Kennt ihr das Märchen von Frau Trude der Gebrüder Grimm? Ein "böses" Kind, welchem Nähe zum Teufel nachgesagt wird und
Weiterlesen