Voivod (CA) – Killing Technology (Re-Release)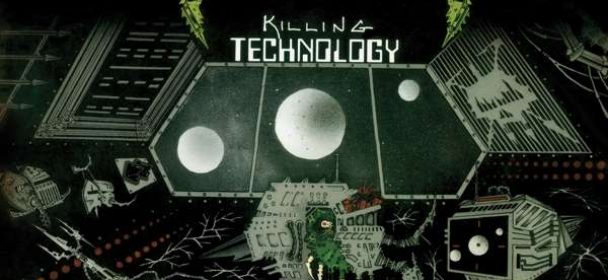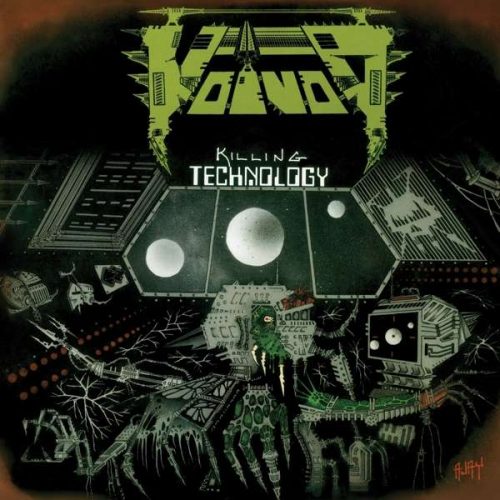 1982 wurde Voivod im kanadischen Québec gegründet und feiert damit in diesem Jahr ihr 35-jähriges Bestehen. Die Anfänge waren geprägt vom Thrash Metal, dem die Band später progressive Elemente verpasste und ihn mit Electro und Industrial auffrischte. Dabei entstand ihr ganz eigener Sound, der nicht selten als Sci-Fi-Metal beschrieben wird und viele weitere Bands beeinflussen sollte. Im Rahmen der Wiederveröffentlichungskampagne des Kultlabels "Noise" erscheinen nun die Alben zwei bis vier mit umfangreichem Bonusmaterial endlich wieder auf CD und LP. Die Macher haben dabei viel Wert auf einen respektvollen Umgang mit dem Material gelegt und entsprechende Schmankerls beigefügt.
Das dritte Album und das zweite bei Noise Records unterschied sich dermaßen von den Vorgängern, dass sich der Band damit eine völlig neue Richtung erschloss. Der Thrash der früheren Tage war zwar immer noch vorhanden, doch nun haben die Kanadier dem Thrash noch Punk hinzugefügt, wurden rauer und wilder dadurch. Doch auch Elemente der Klassik und des Prog waren bereits vorhanden, was sich vor allem im Spiel von Piggy bemerkbar machte, der mit dissonanten Akkordfolgen glänzte. Wegweisend war das Album insofern, da sich die Band mit der Musik der Berliner Einstürzende Neubauten beschäftigte und die Industrial Sounds entdeckte. Auch diese hielten bereits Einzug auf "Killing Technology" und zeigte die ungeheure Experimentierfreude der Band.
Auch "Killing Technology" erscheint als Doppel-CD mit zusätzlicher DVD, worauf vor allem Live-Aufnahmen zu finden sind.
Fazit: Das vielleicht wegweisende Album.
CD 1:
Killing Technology
Overreaction
Tornado
Too Scared To Scream
Forgotten In Space
Ravenous Medicine
Order Of The Blackguards
This Is Not An Exercise
Cockroaches
CD 2: (Spectrum '87 –Live At Montreal, Septemberer '87)
Killing Technology
Overreaction
Ravenous Medicine
Tornado
Korgüll The Exterminator
Ripping Headaches
Blower
Live For Violence
Tribal Convictions
Order Of The Blackguards
Cockroaches
To The Death
Voivod
Batman
DVD:
Audio:
–          Live At Kriekelaarzaal, Brussels, Belgium 28.11.1987
Video:
Live At The Token Lounge, Westland, MI, USA 14.05.1987
Live At Rossli Azmoosm, Sargans, Switzerland 06.11.1987
Live At Festhalle, Tuttlingen, Germany 07.11.1987
Live At Rex Club, Paris, France 01.12.1987
Live At Ildiko's, Toronto, Canada 19.09.1987
Slideshows: Artwork (1987), Live & Studio Photos (1987)
Label: BMG/ADA Warner
VÖ: 31.03.2017
Laufzeit: 48:03 Min.
Herkunft: Kanada
Stil: Thrash Fusion Prog Metal
Webseite: http://voivod.net/
Ähnliche Artikel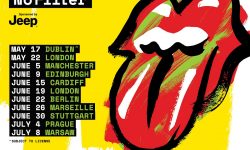 Über die größte Rock 'n' Roll des Planeten muss man eigentlich keine großen Worte mehr verlieren. Bereits im letzten Jahr
Weiterlesen