VARATHRON Premiere New Track 'Ouroboros Dweller'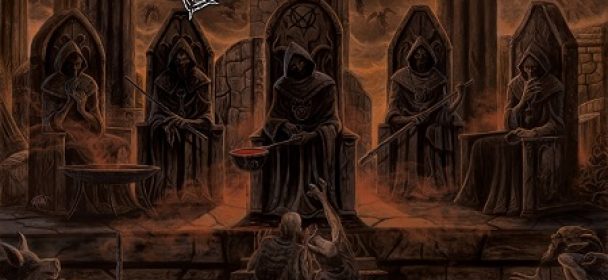 Hellenic black metal masters  VARATHRON premiere the first single from their upcoming album  "Patriarchs Of Evil", due out on April 27th via Agonia Records.  Listen to "Ouroboros Dweller" at:
"Patriarchs Of Evil" was recorded, mixed and mastered over the course of 2017 by Achilleas Kalantzis  (aka Achilleas C.) at Crown Audio Conspiracies, except for drums which were recorded at  Infinite Loop Music Studio. Both studios are based in  VARATHRON's hometown of Ioannina, Greece
Tracklist:
1. Tenebrous
2. Into the Absurd
3. Luciferian Mystical Awakening
4. Saturnian Sect
5. Remnants of the Dark Testament
6. Hellwitch (Witches Gathering)
7. Orgasmic Nightmares of the Arch Desecrator
8. Ouroboros Dweller (The Dweller of Barathrum)
Album formats:
– Digipack CD with slipcase and 16 pages booklet.
– Black gatefold LP.
– Picture disc gatefold LP (with insert, patch and poster) limit. to 200 handnumbered copies.
– Yellow with black splatter gatefold LP  (with insert, patch and poster) limit. to 125 handnumbered copies.
– "30 years" zipper hoodie.
– T-shirt.
Pre-orders:
https://agoniarecords.com/varathron
Quelle: Agonia Records
Ähnliche Artikel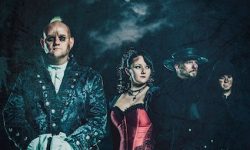 Es ist soweit: MONO INC. liefern die erste Singleauskopplung ihres neuen Albums "Welcome To Hell" - den (hitverdächtigen) Titeltrack ihres
Weiterlesen