Vanja Sky (CRO) – Bad Penny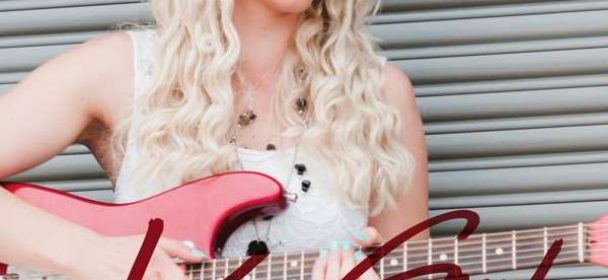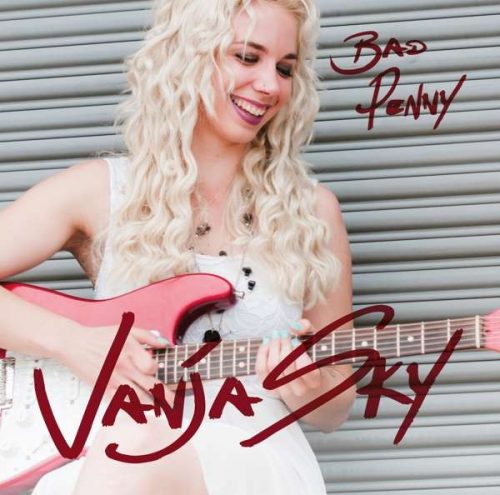 Ruf Records war schon immer dafür bekannt neue Talente zu entdecken und auch entsprechend zu fördern. Das neueste Signing des Labels stammt aus Zagreb in Kroatien und hört auf den Namen Vanja Sky. Dabei ist die junge Dame noch unbekannt, hat sie doch erst vor fünf Jahren den Zugang zum Blues gefunden. Von da an war es um sie geschehen und sie kaufte sich eine Gitarre, begann zu spielen und legt nun mit "Bad Penny" ihr Debüt vor.
Aufgenommen wurde die Scheibe in Stantonville, Tennessee, wobei Produzent Tim Gaines ihr unter die Arme griff. Produziert hat das Album Mike Zito, der mit ihr und Bernard Allison auch gleich eine Coverversion des Rory Gallagher Songs "Low Down And Dirty" einspielte, denn Gallagher gehörte schon immer zu ihren All Time Faves und eine schönere Art der Huldigung gibt es wohl kaum. Das Album hat einiges zu bieten, was dem Bluesfreund und Puristen aber auch gerne mal etwas abverlangt. Denn Vanja folgt keineswegs der alten Lehre des Blues, sondern begibt sich auch gerne in andere Spielarten. Dabei steht ihre meist rotzige Art des Gesangs im Vordergrund, die aber auch durchaus charmant säuseln kann, wie sie in dem balladesken "Lost Love" unter Beweis stellt. Man darf gespannt sein, wohin der Weg für sie noch führt, reiht sie sich doch in die Liga solcher Ruf-Acts wie Ana Popovic, Samantha Fish und Joanne Shaw Taylor ein, die allesamt bei Ruf Records ihre musikalische Laufbahn starteten. Zu erleben ist Vanja in dem diesjährigen Ableger des Blues Caravan, wo sie sich zusammen mit Mike Zito und Bernard Allison die Bühne teilt.
Fazit: Herrlich.
Bad Penny
Hard Working Woman
Hit Me With The Blues
Low Down And Dirty
All Night
Inside Pain
Give Me Back My Soul
Lost Love
Do You Wanna?
Married Man
Don't Forget To Rock 'N' Roll
Crossroads Of Life
Label: Ruf Records
VÖ: 23.02.2018
Laufzeit: 42:45 Min.
Herkunft: Kroatien
Stil: Blues/Rock
Webseite: https://www.facebook.com/vanja1sky/
Ähnliche Artikel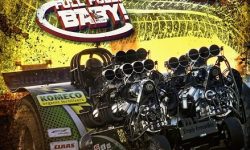 Die V8 WANKERS aus Offenbach melden sich mit Album Numero 9 zurück und tun das, was sie am besten können:
Weiterlesen