TRANCE (DE) – Rockers – Re-Release, Remixed & Remastered + Bonustracks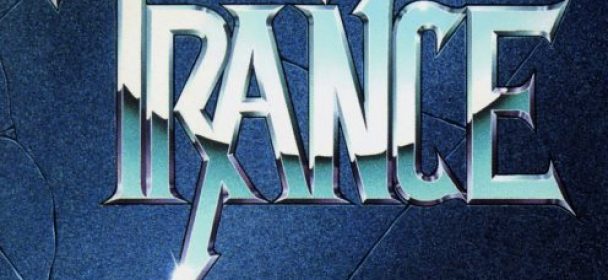 Rockport Records nahmen sich dem Albumklassiker "Rockers" der dtsch. Hard Rock Band TRANCE an, veredelten es mit 2 Bonustracks, jagten es durch den dezenten Remix- & Remaster-Fleischwolf und präsentieren den 1991er Release aktuell in einem schnieken Digipack, inkl. mit Linernotes / Texten / Bildern versehenem Booklet. Auch das Cover der CD-Single "When A Man Loves A Woman" (Percy Sledge Cover) ist erfreulicherweise abgelichtet, wobei die Single (ultrarares Sammlerstück!) ja mehr oder weniger damals unterging und die Menschen lieber die preisgekrönte Michael Bolton Version vorgesetzt bekamen. Man sollte aber auch erwähnen, dass selbiger Coversong nicht die stärkste Nummer des Album "Rockers" war. Songs wie zum Beispiel "On The Loose", "Fight For You", die Hammerballade "Firework" und "Masquerade" sowie der Titeltrack zeigten bedeutend besser, welches Hitpotenzial TRANCE hatten.
Fazit: "Rockers" ist ein weiteres kleines Stück Musikgeschichte, welches ich Hard & Heavyrockern ans Herz lege. Immer gut zwischen melodischen Hardrock und Heavyrock ausgependelt, wurden bereits zu den damaligen Aufnahmen moderne Techniken eingesetzt, die dem Album einen großartigen Klang verpasst haben, der heute noch besser klingt, als so manch sog. moderne Produktion; soll heißen: hier wurde auch nix zu Tode nachgebessert, etc. Querverweise zu Def Leppard und Accept sind nicht von der Hand zu weisen, aber auch nicht allgegenwärtig. Die eigenständigen und eingängigen Kompositionen sind stark genug, um es mit der Konkurrenz aufzunehmen, wenn da der Hardrockzug Anfang der 90er nicht so hart auf das Sondergleis geschoben worden wäre, um andere musikalische Auswüchse zu kreieren, ihnen Platz zu machen und Trends zu setzen… Freunde des gepflegten Rock, Hardrock & Heavyrock sollten "Rockers" nicht nur besitzen sondern auch mal wieder auflegen! Demnächst mit ANVIL auf Tour (Dates siehe weiter unten!).
Tracklist:
01. On The Loose 3:50
02. Rockers 5:00
03. Wild Heart 4:53
04. Break The Chains (Live) 4:38
05. When A Man Loves A Woman 4:11
06. Masquerade 4:39
07. High Life 4:05
08. Fight For You 3:28
09. Silent Cries 4:59
10. Firework 5:03
11. The Hot Race – Bonus Track
12. Cornflield – Bonus Track
Line-Up:
Markus Berger (Gründungsmitglied) – Guitar
Thomas Klein (Gründungsmitglied) – Bass
Joachim "Joe" Strubel – Vocals
Eddie St. James – Guitar
Neudi & Jens Gellner – teilen sich auch Termingründen den Drumschemel
Label: Rockport Records / RTD
VÖ: 24-11-2017 (1991)
Spieldauer: 50:05 Min.

Herkunft: Deutschland
Genre: Rock, Metal, Hard Rock, Heavy Rock
Internet:
FB – https://www.facebook.com/tranceliveandheavy/
TRANCE & ANVIL On Tour 2018: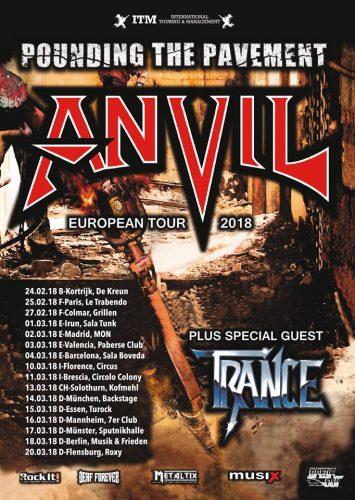 Ähnliche Artikel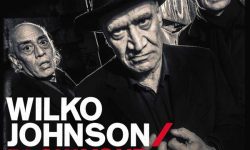 "Ich sollte eigentlich tot sein"' 2012 wurde bei der aus dem englischen Canvey Island stammenden Gitarrenlegende Wilko Johnson von der
Weiterlesen