Tormentor (De) – Morbid Realization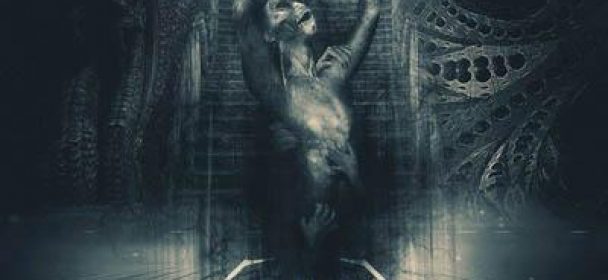 2006 gründete der 12-jährige (!!!) Max die Band Tormentor, veröffentlichte 2008 das mit Evil (Antimensch) aufgenommene Demo "Lesson In Aggression" und freute sich u.a. über das öffentliche Lob von Kreators Mille. 2012 erschien das Debüt "Violent World", welches mehr als wohlwollend von Seiten der Presse und Musikfans aufgenommen wurde und der Band Touren durch Brandenburg, Sachsen und auch Polen bescherte. 2016 wurde "Morbid Realization" aufgenommen und am 17.03.2017 veröffentlicht. Nun rotiert das Album bei mir das zigste Mal, was ja schon mal nichts schlechtes ist… Doch die Herren Thrash-Metaller hängen einfach zu sehr an der Zitze von Sodom, Kreator, Slayer & Co.! Seid Ihr einfach große Fans und Verehrer und huldigt Ihnen mit dem Werk oder fehlt Euch noch so ein bißchen der Kick in die eigene Richtung?
Fazit: Handwerklich und produktionstechnisch gibt es an diesem Thrash-Brett nicht viel auszusetzen, außer: Es klingt nach allen! Es fehlt einfach irgendwas, was einen an den Namen Tormentor erinnert und nicht an die großen Vorbilder oder Einflüße. Und doch macht das Album Spaß und animiert dazu, gleich die nächste Thrash-Scheibe einzulegen, zum Beispiel von Tankard, Sodom, Slayer, Kreator,…Hat Gehör verdient!
Tracklist:
01. Hope
02. Kill With No Excuse
03. Morbid Realization
04. Comprehension Failed
05. Burning Empire
06. Endless Emptiness
07. Forgotten
08. Lurks In The Dark
09. Walk Past Myself
10. Path To The Dark Side
Max Seipke – Lead Guitar/Vokills
Thomas Wedemeyer – Drums
Kevin Hauch – Rhythm Guitar
Christian "Heiko" Schomber – Bass Guitar
Label: Iron Shield Records
VÖ: 17.03.2017
Spielzeit: 42:28 Min.
Herkunft: Deutschland
Stil: Thrash Metal
Website:
https://tormentor-thrash.jimdo.com/
https://www.facebook.com/tormentor.guben/
Ähnliche Artikel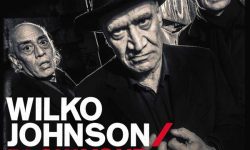 "Ich sollte eigentlich tot sein"' 2012 wurde bei der aus dem englischen Canvey Island stammenden Gitarrenlegende Wilko Johnson von der
Weiterlesen