Tommy Emmanuel (AUS) – Accomplice One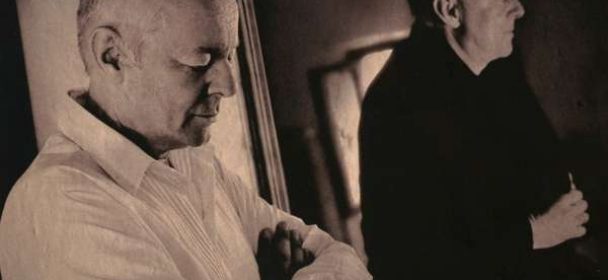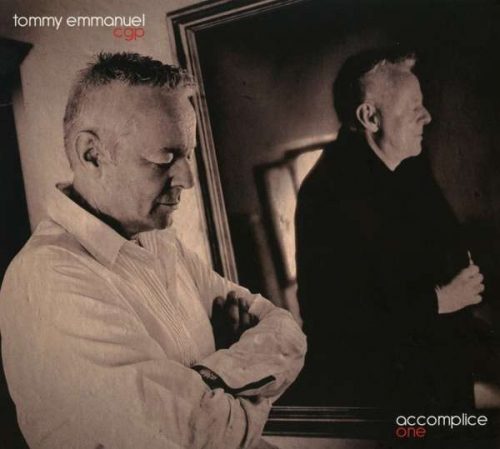 Seit Jahren gehört Tommy Emmanuel zu den besten Gitarristen unserer Zeit und beweist das auch jedes Mal auf ein Neues. So manch ein Möchtegernklampfer hat nach einem Besuch eines seiner Konzerte die Gitarre nie wieder angefasst. Doch er bietet zugleich auch Inspiration für viele, die seinem Spiel erlegen sind. Der Fingerstyle Virtuose legt mit "Accomplice One" sein mittlerweile 24. Studioalbum vor.
Wie man es von dem Maestro der akustischen Gitarre nicht anders gewohnt ist, gibt es auch diesmal wieder eine kleine Lehrstunde in Sachen Spiel, Technik und Melodieführung. Diesmal hat er sich wieder einmal mit den verschiedensten Künstlern zusammengetan und schafft es damit nicht nur seine ihm treu ergebenen Fans zu erreichen. Das Spektrum reicht vom Blues über Country bis hin zu jazzigen Einlagen, die allesamt von seinem einzigartigen Spiel gekrönt werden. Selbst der alte und ausgenudelte Otis Redding Klassiker "(Sittin' On) The Dock Of The Bay" gewinnt in dieser Version an Form und Farbe. Und wer traut sich denn bitteschön schon an eine akustische Instrumentalversion des Hendrix Klassikers "Purpel Haze" heran, wenn nicht Tommy Emmanuel. Auch wenn man bereits einige Alben des Australiers im Repertoir hat, so stellt dieses Album alleine aufgrund seiner verschiedensten Kollaborationen eine Ausnahme dar und gehört in die Sammlung.
Fazit: Eine Lehrstunde für alle Gitarristen.
Deep River Blues (With Jason Isbell)
Song And Dance Man (With Ricky Scaggs)
Saturday Night Shuffle (With Jorma Kaukonen & Pat Bergeson)
Wheelin' And Dealin' (With J.D. Simo & Charlie Cushman)
C-Jam Blues (With David Grisman & Bryan Sutton)
(Sittin' On) The Dock Of The Bay (With J.D. Simo)
Borderline (With Amanda Shires)
You Don't Want To Get You One Of These (With Mark Knopfler)
Keepin' It Reel (With Clive Carroll)
Looking Forward To The Past (With Rodney Crowell)
Purple Haze (With Jerry Douglas)
Rachel's Lullaby (With Jake Shimbukuro)
Djangology (With Frank Vignola & Vinny Raniolo)
Watson Blues (With David Grisman & Bryan Sutton)
Tittle Tattle (With Jack Pearson)
The Duke's Message (With Suzy Bogguss)
Label: Mascot Label Group/The Players Club
VÖ: 19.01.2018
Laufzeit: 62:04 Min.
Herkunft: Australien
Stil: Blues/Country/Rock
Webseite: http://tommyemmanuel.com/
Ähnliche Artikel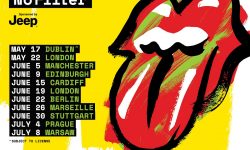 Über die größte Rock 'n' Roll des Planeten muss man eigentlich keine großen Worte mehr verlieren. Bereits im letzten Jahr
Weiterlesen