The Brain Box – Cerebral Sounds Of Brain Records am 10.3.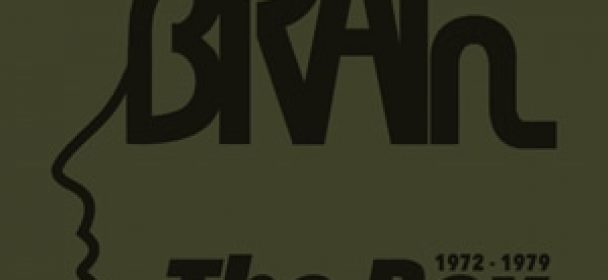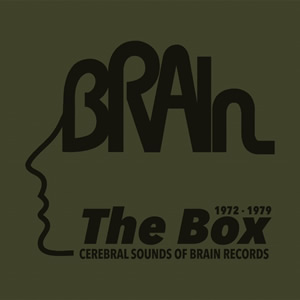 "The Brain Box – Cerebral Sounds Of Brain Records 1972-1979"  – – –
Erste umfassende Retrospektive des Kraut-Rock-Labels "Brain" erscheint am 10.03.2017!   – – Universal veröffentlicht "Brain"-Box Set mit 83 Titeln aus den Jahren 1972-1979 auf 8 CDs!   – – –
Erstmalig wird nun die Geschichte dieses Labels umfassend und retrospektiv aufgearbeitet: Das am 10.03.2017 erscheinende Set "The Brain Box – Cerebral Sounds Of Brain Records 1972-1979" enthält insgesamt 83 Titel auf 8 CDs, dazu ein 76-seitiges, gebundenes Buch mit Infos, Fotos und Covern sowie als Gimmick eine Brain-Tragetasche. Für die Song-Zusammenstellung und die englischen Liner Notes sorgte Mark Powell, der bereits zahlreiche solcher Box-Set-Projekte auf den Weg gebracht hat. Die deutsche Einleitung schrieb Kraut-Rock-Fachmann Andreas Dewald, das Re-Mastering bearbeitete Grobschnitt-Legende Eroc.
Die ersten 5 CDs des Sets sind komplett den deutschen Bands dieser Zeit gewidmet, angefangen mit den Scorpions und dem Opener ihres Debütalbums "Lonesome Crow" über die bereits oben genannten Formationen bis hin zu Gomorrha, Sameti, Yatha Sidhra, Satin Whale, RMO, Eroc, Harmonia, Schicke Führs Fröhling, Liliental oder Anyone's Daughter mit ihrem 4-teiligen Stück "Adonis". Eine 6. CD enthält Tracks aus den lizenzierten ausländischen Platten jener Tage, von Steamhammer, Spyro Gyra, Atomic Rooster, Alexis Korner & Snape, den Folkies von Gryphon, der holländischen Gruppe Light, Locomotiv GT aus Ungarn oder der finnischen Band Tasavallan Presidentti und dessen Gitarristen Jukka Tolonen.
Besonderer Bonus dieser Box ist die erstmalige CD-Veröffentlichung der beiden "Brain Festival Essen"-Doppelalben von 1977 und 1978, bei denen das Label seine Künstler exklusiv auf großer Live-Bühne und dann auf Platte präsentierte, die bereits etablierten Acts Jane, Guru Guru, Novalis oder RMO ebenso wie die damals neueren Bands Gate, Message, SFF, To Be, Blonker und schließlich das Jazz Rock-Quintett Ruphus aus Norwegen, das beide Male am Ende auftrat. Diese beiden CDs markieren den perfekten dokumentarischen Abschluss einer außergewöhnlichen Labelgeschichte, die es zu entdecken sich jederzeit lohnt.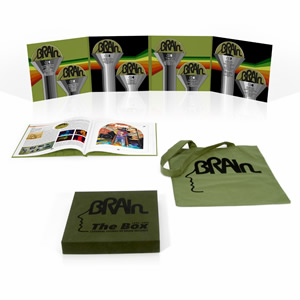 Quelle: promo-Team.de/Brain Records
Ähnliche Artikel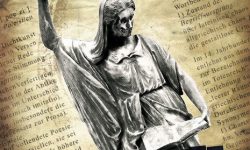 Der Herbst steht im Zeichen der "Chaospoesie": zumindest bei den vier norddeutschen Punk Rockern DRUNKEN SWALLOWS. Mit ihrem so betitelten
Weiterlesen