Sterling Ball, John Ferraro And Jim Cox (USA) – The Mutual Admiration Society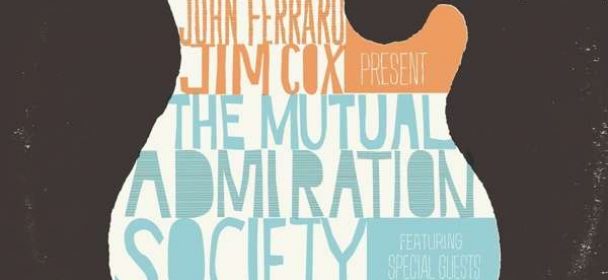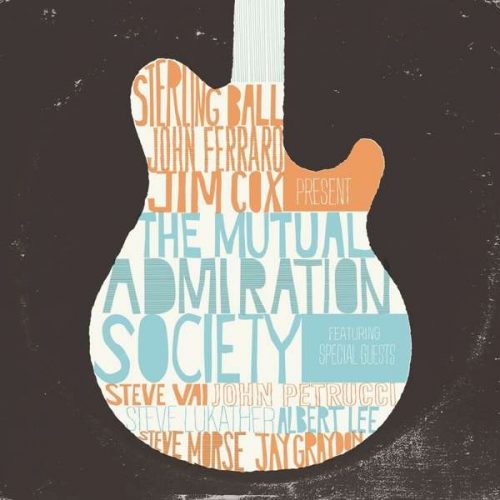 Die Historie der Mutual Admiration Society geht auf das Jahr 1972 zurück, als der junge Sterling Ball von seinem Vater, Ernie Ball, an die Musik von Ten Years After und im Besonderen an Albert Lee herangeführt wurde. Im Laufe der Jahre haben sich unter den hier beteiligten Musikern Freundschaften entwickelt, die geradezu danach geschrien haben, endlich einmal etwas gemeinsames zu machen.
So finden sich neben den beteiligten Akteuren Ball, Ferraro und Cox noch Weltklassemusiker wie Steve Vai, Steve Morse, John Petrucci, Albert Lee, Steve Lukather und Jay Graydon. Alleine diese Namen dürften dem Freund der Sechssaitigen das Wasser im Munde zusammenlaufen lassen. Die meisten Songs des Albums sind Coverversionen von Blues- oder Soulstandards, die hier allesamt in einzigartigen Interpretationen eingespielt wurden. Rein instrumental und mit vielen jazzigen Untertönen, fiedeln sich die Akteure durch die 13 Songs des Albums. Was anfangs noch ein wenig nach Lehrstunde für Gitarristen aussieht, hat seinen ganz speziellen Charme. Hier spielt jeder songdienlich, niemand spielt sich sonderlich in den Vordergrund und genau das macht den Reiz des Albums aus, das zu keiner Sekunde Langeweile aufkommen lässt. Wenn Instrumentals immer derart innbrünstig und leidenschaftlich vorgetragen werden würde, gäbe es auch mehr Fans, die sich von derart Alben angesprochen fühlen.
Fazit: Ein großartiges Album mit Leidenschaft und Perfektion.
Payday Song
The In Crowd (Feat. Steve Morse)
Checkin' Up On My Baby
Baby Please Don't Go (Feat. Steve Lukather)
Treat Her Right
Sugar Shack (Feat. Steve Vai)
Memphis A/K/A Memphis, Tennessee
Cryin Time (Feat. Albert Lee)
I Want You Back
Disney Medley (Feat. John Petrucci)
Hey Good Lookin' (Feat. Albert Lee)
Strip Mall Gourmet (Feat. Jay Graydon)
Heartbroke
Label: Mascot Label Group/Favored Nations
VÖ: 19.01.2018
Laufzeit: 47:48 Min.
Herkunft: USA
Stil: Blues/Jazz/Rock
Webseite: http://www.mutualadmirationsocietymusic.com/
Ähnliche Artikel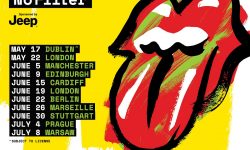 Über die größte Rock 'n' Roll des Planeten muss man eigentlich keine großen Worte mehr verlieren. Bereits im letzten Jahr
Weiterlesen