Spock's Beard (USA) – Snow Live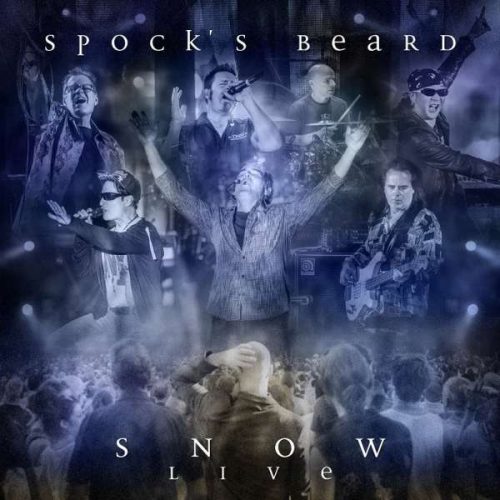 Das jährlich stattfindende Morsefest hat zumeist grandiose musikalische Leckerbissen zu bieten. Im letzen Jahr, aufgenommen im New Life Fellowship in Cross Plains, Tennessee, jedoch kam es diesmal jedoch zu einer historischen Zusammenkunft. Zum ersten Mal seit dem Ausscheiden von Neal Morse traf sich die komplette Mannschaft zum gemeinsamen rocken zusammen. So fanden sich am 02. Juli 2016 neben den derzeit bei Spock's Beard in Lohn und Brot stehenden Akteuren auch ehemalige Mitglieder ein, die dem für viele Fans wichtigsten Werk nun live neues Leben einhauchen sollten. Hinzu kommt, dass es gleichzeitig das letzte Album mit Neal Morse war und von daher der Spannungsgrad noch weiter oben anzusiedeln war. Die Band agiert dabei lebendig und agil. Die Songs klingen so wie sie sein sollen, werden fast eins zu eins umgesetzt und man merkt die Spielfreude, die sich auch in das Publikum überträgt. Die Wahl der Location ist dabei sicherlich nur suboptimal, denn der Charme des Centers ist doch eher puristisch und hat mehr von einem Treffpunkt für alles mögliche denn einem Tempel für Musikveranstaltungen.
Wie man es aus dem Hause Radiant Records kennt, liegt die Blu-ray in einem bestechenden Bild vor. Doch man sieht auch sehr deutlich den Einzug der digitalen Technik, das Ausleuchten einer Bühne mit LED-Strahlern. Keine Wärme, Farben verschmelzen zu Pixeln und bilden nicht mehr ab. Dass dadurch der visuelle Eindruck stark leidet, liegt auf der Hand.
Auch beim Ton wurde mal wieder gespart, denn der liegt leider nur in 2.0 Stereo vor. Muss das in der heutigen Zeit sein? Für alte Aufnahmen mag das ja durchaus angemessen erscheinen. Aber für aktuelle? So bleibt leider trotz der genialen Performance ein kleiner und fader Beigeschmack.
Fazit: Historisches in einem fragwürdigen Rahmen.
Disc 1:
Made Alive
Overture
Stranger In A Strange Land
Long Time Suffering
Welcome To NYC
Love Beyond Words
The 39th Street Blues (I'm Sick)
Devil's Got My Throat
Open Wide The Flood Gates
Open The Gates Part II
Solitary Soul
Wind At My Back
Second Overture
4th Of July
I'm The Guy
Reflection
Carie
Looking For Answers
Freak Boy
All Is Vanity
I'm Dying
Freak Boy Part II
Devil's Got My Throat Reprise
Snow's Night Out
Ladies And Gentlemen, Mister Ryo Okumoto On The Keyboards
I Will Go
Made Alive Again
Wind At My Back
June
Falling In Forever
Disc 2:
Encores:
June
Falling In Forever
Behind The Scenes Feature
The Making Of Snow Live
Label: Radiant Records/Metal Blade Records
VÖ: 10.11.2017
Laufzeit: 90:00 Min.
Bildformat: 16:9
Ton: Dolby Digital 2.0
Herkunft: USA
Stil: Prog Rock
Webseite: http://www.spocksbeard.com/
Ähnliche Artikel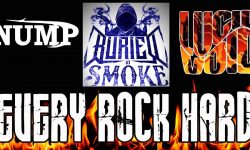 Wer es an diesem Wochenende nicht nach Balingen geschafft hat, sollte sich heute Abend ins Aschaffenburger Colos-Saal bewegen, dort boxt
Weiterlesen