Split: REGNVM ANIMALE – "Brinna" / NORN – "Brenna"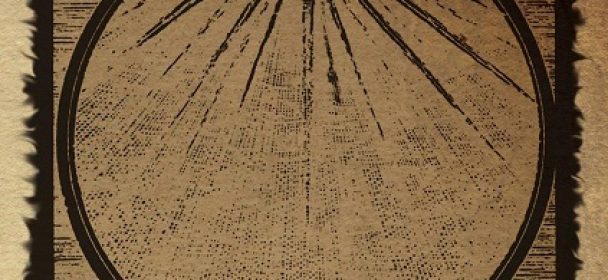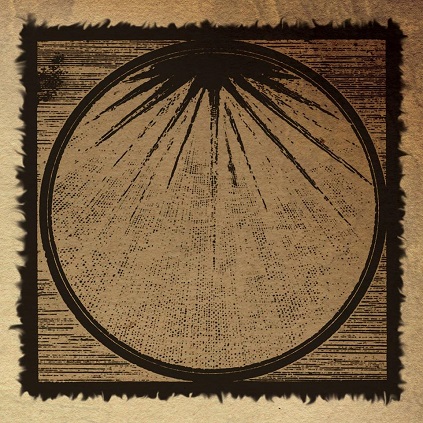 Split: REGNVM ANIMALE – "Brinna" / NORN – "Brenna"
Label: Deutsche Bulvan Bolag
Laufzeit: 36:28 min
VÖ: 26.01.2018
Genre: ein süffiger Cocktail aus Crust, Punk, Rock'n'Roll und Black Metal
At the end there is an English translation.
Ich mag das Wort obskur – beim Sprechen und Hören vermag man schon das Abgründige und Unheimliche erahnen. Und obskur passt wunderbar zu der mir vorliegenden Split von REGNVM ANIMALE und NORN. Und zum Obskur kommt vor allem eines – verdammt viel Spaß!
Die schwedischen REGNVM ANIMALE spielen eine ziemlich interessante Mischung aus Punk, Crust, Rock'n'Roll und Black Metal. Über recht eingängigen, um nicht zu sagen primitiven Riffs krakeelt und schreiwütet sich immer fast überschlagend der Jens sehr aggressiv, hysterisch und angepisst in schwedisch durch die drei knackigen Stücke. Dazu kommt neben einem aus Gitarre und schwedischem Sprech bestehenden Intro ein Cover der schwedischen Industrialband Puissance ("I Döden"), das ein mit harten Gitarren verzierter waschechter Popsong geworden ist und in seiner kompletten Andersartigkeit eine wunderbare Abwechslung und Kontrapunkt zum ansonsten krachigen und schick stumpfen Geballer bildet. Insgesamt macht REGNVM ANIMALE verdammt viel Spaß, nicht nur in seiner brutalen Eingängigkeit und Kompaktheit, sondern auch in seinem offenkundigen Spielwitz, seiner fröhlichen Direktheit und seiner wilden Unbekümmertheit. Dazu trägt bei, dass sich das Tempo durchweg im oberen Midtempo bewegt. Auch der Sound stimmt, vor allem der Bass agiert sehr präsent. Einziger und richtig großer Wermutstropfen: Das programmierte Schlagzeug klingt so dermaßen lasch, kraftlos und künstlich, dass einem der Spaß ein ordentliches Stück vermiest wird. Dieses blutleere, matte und lächerlich schlappe Getrommel mag so gar nicht zum ansonsten aggressiven und gewalttätigen Eindruck der Musik und des Gesanges passen. Das ist sehr schade. Meine Herren, das könnt ihr besser!
Den zweiten Teil bestreiten die isländischen NORN. Auch sie bieten neben einem passigen Intro und drei in Isländsich dargebotenen Stücken zum Abschluss mit einem als Gitarren-Lagerfeuerromantik vertonten Text des isländischen Dramatikers Jóhann Sigurjónsson ein vom ansonsten schön rohen Aggro-Kontext komplett abweichendes Stück. Die musikalische Richtung ist ähnlich die ihrer Split-Partner, es gibt einen schön ranzigen Cocktail aus Crust, Punk, Rock'n'Roll und Black Metal. Und doch gibt es Unterschiede. Zunächst ist das Schlagzeug zwar auch programmiert, klingt aber deutlich natürlicher und passt sich dadurch viel besser in das Gesamtwerk ein. Der Anteil Black Metal ist deutlich höher, vor allem die Gitarren agieren im eher typischen Flirren und repetitiven Riffgewitter ("Af svörtum álfum og öpum þeirra"). Und beim Tempo wird auch mal kräftig auf das Gaspedal gedrückt. Dadurch wirkt die Musik nicht ganz so kompakt, dafür aber etwas differenzierter und abwechslungsreicher. Und im Sound wirken NORN ein Stück weit roher, räudiger, dreckiger. Aber das passt wunderbar zur Atmosphäre. Aber auch hier gilt: Das wirkt alles authetisch, roh und macht verdammt viel Spaß.
Fazit: REGVM ANIMALE un NORN legen mit ihrer (auch wunderschön aufgemachten) Split ein kurzweiliges Werk vor, das mit einer wilden Mischung aus Crust, Punk, Rock'n'Roll und Black Metal überzeugt. Zu jeder Sekunde spürt man die Leidenschaft und Hingabe der Musiker, die sich in ihre Lieder überträgt. Die Musik wirkt wunderbar roh, aggressiv, unbekümmert und macht genau deshalb vor allem eines: Spaß, Spaß und noch mehr Spaß! So, ich hole mir jetzt ein Bier und klebe ein Stück Panzerband über die Repeat-Taste.
I like the word obscure – when speaking and listening you can already imagine the abysmal and the uncanny. And obscure fits wonderfully to the present split of REGNVM ANIMALE and NORN. And the obscurely is one thing – the other is damn much fun!
The Swedish REGNVM ANIMALE play a pretty interesting mix of Punk, Crust, Rock'n'Roll and Black Metal. About quite catchy, not to say primitive riffs cries and screams almost overrun the Jens very aggressive, hysterical and pissed off in Swedish by the three crisp pieces. In addition to an intro consisting of guitar and Swedish interpreting, there is a cover of the Swedish industrial band Puissance ("I Döden"), which has become a true pop song decorated with hard guitars and in its complete otherness a wonderful variety and counterpoint to the otherwise noisy and chic dull shoot. Overall, REGNVM ANIMALE is a hell of a lot of fun, not only in its brutal catchiness and compactness, but also in its obvious playfulness, cheerfulness and wild carefreeness. This is helped by the fact that the tempo consistently moves in the upper mid-tempo. Also the sound is right, especially the bass is very present. The only and really big drawback: The programmed drums sounds so lax, feeble and artificial that one of the fun is destroyed a decent piece. This bloodless, matte and ridiculously limp drumming not fit the otherwise aggressive and violent impression of the music and singing. That's too bad. Gentlemen, you can do it better!
The second part is done by the Icelandic NORN. They also offer, in addition to a humorous intro and three pieces presented in Icelandic with a lyrics by the Icelandic playwright Jóhann Sigurjónsson set to music as a guitar campfire romanticism, a piece that is completely deviant from the otherwise beautifully raw aggro context. The musical direction is similar to that of their split partners, there is a nicely rancid cocktail of crust, punk, rock'n'roll and black metal. And yet there are differences. Although the drums are also programmed, they sound much more natural and fit much better into the overall work. The proportion of black metal is much higher, especially the guitars act in the more typical flurries and repetitive reef thunderstorms ("Af svörtum álfum og öpum þeirra"). And when the speed is sometimes pressed hard on the gas pedal. As a result, the music is not quite as compact, but a little more differentiated and varied. And in the sound NORN iis a bit more raw, mangy, dirty. But that suits the atmosphere wonderfully. But also here is: It all looks authentic, raw and makes damn fun.
Conclusion: REGVM ANIMALE and NORN present an entertaining work with their (also beautifully made) split, which convinces with a wild mixture of crust, punk, rock'n'roll and black metal. At every second you can feel the passion and dedication of the musicians, which translates into their songs. The music looks wonderfully raw, aggressive, unconcerned and that's exactly why one thing in particular: fun, fun and even more fun! So, I'll get a beer now and glue a piece of tape tape over the repeat button.
Tracklist
1. Regnvm Animale – Förhoppning (0:57)
2. Regnvm Animale – Människan är människans varg (4:06)
3. Regnvm Animale – Våga se mig i ögonen (3:42)
4. Regnvm Animale – Brinna (3:30)
5. Regnvm Animale – I döden (3:33)
6. Norn – Andartak (0:58)
7. Norn – Hvítar kjúkur (5:33)
8. Norn – Þúsund rauð ljós (4:14)
9. Norn – Af svörtum álfum og öpum þeirra (5:13)
10. Norn – Ábreiða (4:42)
Ähnliche Artikel
Wenn eines der besten Magazine für Rockmusik sein 10-jähriges Bestehen feiert, muss man gratulieren und darf sich die Sause nicht
Weiterlesen