SPARZANZA (SW) – Announcing The End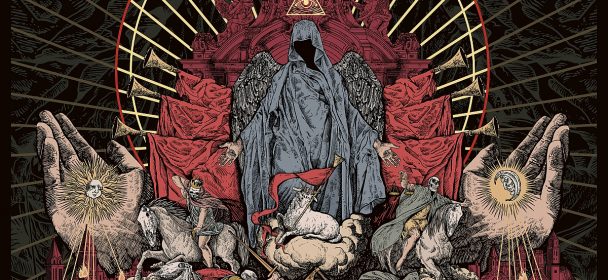 Auf den neuen Dreher von Sparzanza war ich wirklich sehr gespannt. Musste ich doch jetzt knapp 3 Jahre seit dem letzten (hier bei uns leider etwas untergegangenen) Output "Circle" auf neuen Lärm aus Schweden warten. Gegründet haben sich Sparzanza 1995, seitdem 8 solide Veröffentlichungen abgeliefert und viele Bühnen der Welt betreten, um Ihren gekonnten Stilmix aus hocheplosivem Heavy Rock und groovenden Hartmetall darzubieten. Eine perfekte Mischung aus Pantera und Mustasch. Während sich die schwedischen Heavyrocker-Kollegen eher den Hard-rockenden Sounds zuwandten, haben SPARZANZA auf "Announcing The End" noch ein Schippchen draufgelegt und herausgekommen ist ein wahrhaftes Brett, welches für mich eine DER Veröffentlichung des Jahres ist.
Fazit: Sehr homogen, ausgeglichen und niemals in blinde Wut reinsteigernd, holen die Schweden mit der Metalkeule diesmal etwas weiter aus und scheuen sich auch nicht, sich in die Nähe "Death-artiger" Momente, ohne sie als vordergründiges Element klingen zu lassen. Hilft aber ungemein, um die düstere Grundstimmung durchgehend zu halten und begeistert von der ersten bis zur letzten Minute, ohne irgendwann wiederholend zu klingen. Egal ob Vorwärtsnummer oder Halbballade, vom Bass über die Drums und die Gitarren bis zum Gesang hamoniert hier alles durchgehend und zieht durch die sympathisch-klare Stimme total in ihren Bann. Hard Rock funktioniert gemeinsam mit harten Metal in einem Song, ohne dass man das Material progressiv nennen muß / kann! Alle Daumen hoch und Ancheck-Pflicht für alle Freunde der Stromgitarrenmusik mit Hang zu Melodie und kontrollierter Härter amerikanischer Art made in sweden! Eine Tour-Triole mit Mustasch & Transport League würde nicht nur Clubs zum platzen bringen…
Tracklist:
1. Announcing The End
2. Damnation
3. Whatever Come May Be
4. Vindication
5. The Trigger
6. Breathe In The Fire
7. One Last Breath
8. To The One
9. The Dark Appeal
10. We Are Forever
11. Truth is A Lie
Line-Up:
Calle Johannesson – Guitar
Anders Åberg – Drums
Johan Carlsson – Bass
Fredrik Weileby – Singer
Magnus Eronen – Guitar
Label: Despotz Records
VÖ: 13.10.2017
Spielzeit: 50:59 Min.
Herkunft: Schweden
Stil: Hard Rock, Heavy Rock, Metal, Groove Metal
Internet:
HP – http://www.sparzanza.com/
FB – https://www.facebook.com/sparzanza/
Youtube:
Ähnliche Artikel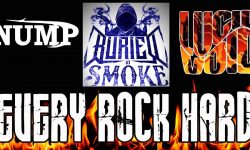 Wer es an diesem Wochenende nicht nach Balingen geschafft hat, sollte sich heute Abend ins Aschaffenburger Colos-Saal bewegen, dort boxt
Weiterlesen