SJOCK FESTIVAL 2018 (BE) – MC50-Jubiläumsauftritt, Descendents, Dead Kennedys, The Bronx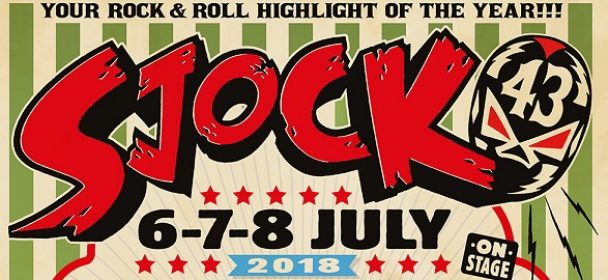 6. bis 8. Juli 2018 in Gierle, nahe Antwerpen
– seit 1976 bestehendes Festival für Punk/Rockabilly/Garage Rock/Surf Music
– 45 Bands, 3 Bühnen, 5.500 Besucher pro Tag
– Kombiticket für 70 Euro, Tageskarten verfügbar
Das selbsternannte "Rock'n'Roll-Highlight des Jahres" steigt 2018 am ersten Juliwochenende. Vom 6. bis 8. Juli findet die 43. Ausgabe des Sjock Festivals statt. Rockabilly-, Garage- und Punkrock-Fans aus ganz Europa werden dann in die Wälder des beschaulichen Dörfchens Gierle, nahe Antwerpen pilgern.
Nachdem im vergangenen Jahr unter anderen die Hellacopters eines ihrer Reunion-Konzerte im Rahmen des Festivals spielten, wartet in diesem Jahr mit MC50 ein weiterer ganz besonderer Headliner. Knapp 50 Jahre nach Release des Kultalbums "Kick Out The Jams" versammelt MC5-Gründer Wayne Kramer ein Who's Who der Rockgeschichte, um seine alten Klassiker live aufzuführen. Kim Thayil (Soundgarden), Brendan Canty (Fugazi), Doug Pinnick (King's X) und Marcus Durant (Zen Guerilla) werden gemeinsam mit ihm die Sjock-Bühne demontieren. Außerdem bereits bestätigte Acts sind:
DEAD KENNEDYS, DESCENDENTS, PENNYWISE, TURBONEGRO, THE BRONX
Aloha Sluts, Dwarves, Five Horse Johnson, Lords Of Altamont, Nick Oliveri's Death Electric, Nico Duportal And His Rhythm Dudes, Nine Pound Hammer, No Fun At All, Reverend Horton Heat, The Fuzillis, The Heavy Crown, The Legendary Kid Combo, The Mummies, u.a.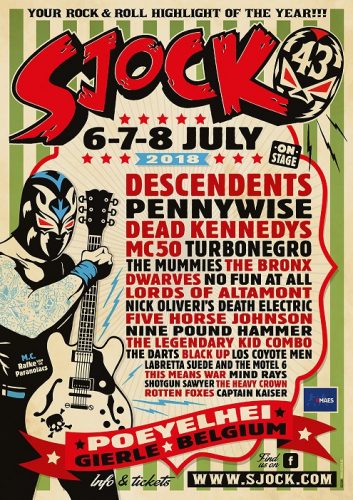 Drei-Tages-Tickets sind ab sofort für 70 Euro erhältlich, Tagestickets kosten 27 Euro (Freitag) bzw. 35 Euro (Samstag/Sonntag). Für Autocamper stehen die nahegelegenen Stellflächen von Camping De Brem zur Verfügung.
https://www.ticketjes.be/en/Buy/WizardGet?tempDataId=443f726d-372b-4d66-a9c3-187d56f56335
Website: www.sjock.com
Facebook: www.facebook.com/sjockfestival
Quelle: Head Of PR
Ähnliche Artikel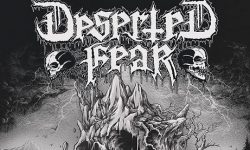 In just a decade DESERTED FEAR have grown out of Death Metal's underground in a rapid tempo. Today they vividly
Weiterlesen