SHAKRA (CH) – Snakes & Ladders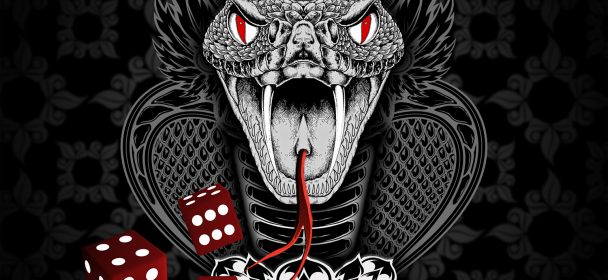 Laufen Shakra ihren Kollegen aus dem alpinen Zentralmassiv den Rang in Punkto Hard Rock ab? Ich meine jetzt, so richtig HARD ROCK? Nachdem "Ur-Sänger" Mark Fox zum letzten Album zur Band zurückkehrte, fällt schon stark auf, dass sich so einiges beim Songwriting getan hat und "Snakes & Ladders" zum Bandhighlight mutiert. Neu erfunden wird Hard Rock aus der Schweiz nicht, doch rockt der aktuelle Dreher mehr und vor allem: durchdachter und zielstrebiger als die letzten beiden Veröffentlichungen von Gotthard, wobei die auch nicht wirklich schlecht waren. Aber hier und heute falle ich voller freudiger Staunen fast ins Essen!
Fazit: Das Album ist mit wenigen Worten beschrieben: melodisch / melodiös, eingängig, kurzweilig und radiotauglich, mit dem passenden Sound ausgestattet. Während ich bei Gotthard das Gefühl nicht los werde, dass man sich hauptsächlich auf balladeske bis leise Töne eingeschossen hat und das Rocken eher nebenbei passiert, ist es bei Shakra umgekehrt; hier wird gerockt ohne die sanften Töne zu vernachlässigen, aber der Schwerpunkt liegt eindeutig auf krachende melodische Musik mit Erkennungswert (nicht nur wg der markanten Stimme). Gleich zu Beginn wird die Marschrichtung albumprägend vorgegeben, wobei ich auch sagen muß, dass es für mein persönliches "Album Of The Year" noch nicht ganz reicht, aber nah dran ist. Frisches Futter für verwöhnte Hardrock-Ohren, unbedingt anhören! Erscheint auch in einem sehr feinen Digipack!
Tracklist:
Cassandra´s Curse
Friday Nightmare
Snakes & Ladders
Something You Don´t Understand
The Seeds
Rollin´
Medicine Man
I Will Rise
Open Water
The Race Of My Life
Fire In My Veins
The End Of Days
Line-Up:
Mark Fox – Vocals
Thom Blunier – Gitarre
Thomas Muster – Gitarre
Dominik Pfister – Bass / Keys
Roger Tanner – Drums
Label: AFM Records
VÖ: 10.11.2017
Spielzeit: 50:20 Min.
Herkunft: Schweiz
Stil: Hard Rock, Melodic Rock
Internet:
HP – http://shakra.ch/
FB – https://www.facebook.com/ShakraBand/
Youtube:
Ähnliche Artikel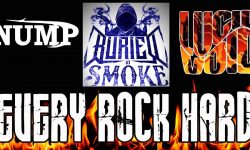 Wer es an diesem Wochenende nicht nach Balingen geschafft hat, sollte sich heute Abend ins Aschaffenburger Colos-Saal bewegen, dort boxt
Weiterlesen