Riot Instinct (D) – Kingdom of Disease (EP)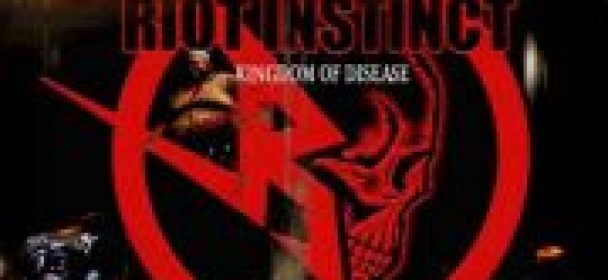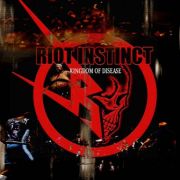 Laut Presse-Info kommen RIOT INSTINCT aus der Stadt mit dem besten Bier der Welt. Cool, denke ich mir, Thrash Metal aus München… Aber nein, dann lese ich, sie sind aus Bremen.
Auf "Kingdom of Disease" legt sich das Quintett bereits mit dem ersten gleichnamigen Song mächtig ins Zeug. Es wird drauf los geholzt, als wenn es kein Morgen gibt. Als Einflüsse gibt die Band EXODUS, DEATH ANGEL und FORBIDDEN an, was eindeutig nicht zu bestreiten ist. Stilmäßig wurde die Uhr um knapp 20 Jahre zurückgedreht, um handwerklich eine solide Leistung auf CD zu pressen. Der Gesang von Michael passt wie Faust aufs Auge zur Dauer-Doublebassdrum und zur Soli-lastigen Leadgitarre. Ob man allerdings mit diesem Classic Thrash heutzutage überhaupt jemanden hinter dem Ofen heraus locken kann, möchte ich wohl bezweifeln. In meinen Augen eine gute Arbeit, die ich für nicht zeitgemäß halte. Aber wer's mag….
Fazit: Wer auf klassischen Thrash Metal steht, kann zugreifen. Guter Durchschnitt ohne Höhen und Tiefen.
Label: Eigenvertrieb VÖ: 03.03.2017 Länge: 19:56 Min. Herkunft: Deutschland Genre: Thrash Metal,
Formate: Digipack-CD
Internet: www.riotinstinct.de
Riot Instinct sind:
Michael Simon – Vocals Axel Czyrborr  – Leadguitar
Lars Groß – Rhythmguitar
Bernd Janßen – Bass Schnetzell  – Drums
Tracklist:
The Call (Intro)
Kingdom of Disease
Raise the Flag
Century of Hate
Human Progress
Ähnliche Artikel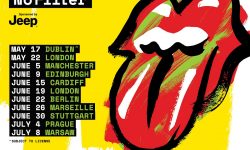 Über die größte Rock 'n' Roll des Planeten muss man eigentlich keine großen Worte mehr verlieren. Bereits im letzten Jahr
Weiterlesen