Razzmatazz (D) – Diggin' For Gold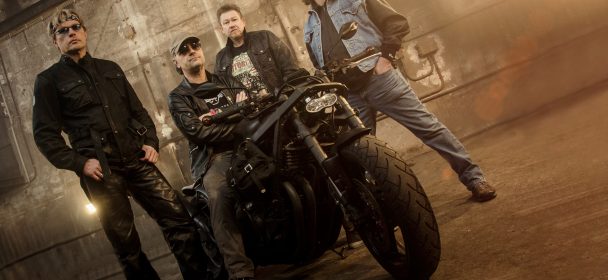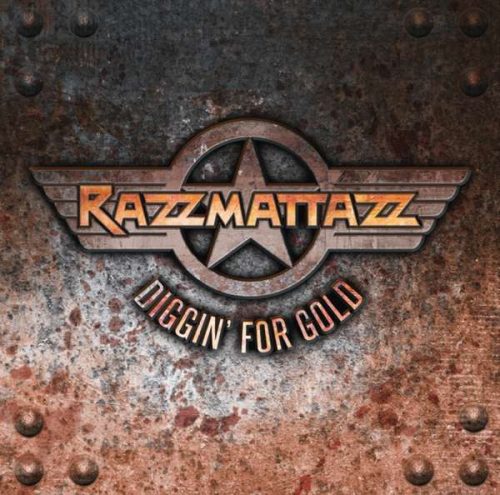 Zwei Jahre ist es her, dass die Band mit "Sons Of Guns" ihr zweites Werk vorlegte. Sie sind bekannt für ihre wilde und feurige Mixtur aus bodenständigen Boogie-Sounds à la AC/DC und Status Quo und konnten auch mit ihrem dritten, nun erschienenen Album "Diggin' For Gold" den Deutschen Rock- und Pop-Preis absahnen. Ein Tripple in Folge hat es so auch noch nie gegeben.
Konnte mich persönlich der Vorgänger nicht so ganz überzeugen, haben die Mannen diesmal wieder eine Schippe drauf legen können und präsentieren ihren Ass-Kick Rock & Roll breitgefächter denn zuvor. An dem Stil der Vorgängeralben haben sie weiterhin festgehalten und ihm diesmal eine kleine Prise ZZ Top beigemengt, was der Band gut zu Gesicht steht. Dabei zeigt sich die Band ausgesprochen tight, druckvoll und erdig und stampfen ihre Songs nach vorne. Lediglich der meist zu deutsche Gesang ist ein kleines Manko, dass aber nicht weiter ins Gewicht fällt, außer man hat ein echtes Problem mit Denglisch. Man merkt dem Album an, dass sich hier alte Hasen zum gepflegten Abrocken zusammen getan haben, um der Welt zu zeigen, dass ein guter Groove nicht unbedingt nur aus Australien kommen muss.
Ein Wunderwerk ist der Band zwar nicht gelungen. Aber ein Album, dass sich gut für die nächste Party eignet oder auch die Grillparty beschallen kann, ist ihnen defintiv gelungen. Jetzt ist es nur noch an der Zeit sich auch einmal von den Livequalitäten überzeugen zu können.
Fazit: Groovt mächtig und macht gewaltig Spaß.
Diggin' For Gold
Older Than Dirt
Bad Girls Good Loving
All Lights On Me
Holy Molly
City Of Dreams
Expect No Mercy
Back To You
Yes I Like It
Hole In The Wall
Like A Shot Of A Gun
That's All I Want
Label: Fastball
VÖ: 24.02.2017
Laufzeit: 45:46 Min.
Herkunft: Deutschland
Stil: Hardrock
Webseite: https://www.facebook.com/Razzmattazz.Rockband
Ähnliche Artikel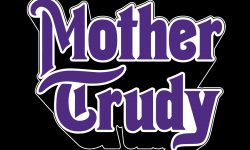 Kennt ihr das Märchen von Frau Trude der Gebrüder Grimm? Ein "böses" Kind, welchem Nähe zum Teufel nachgesagt wird und
Weiterlesen