Ra's Dawn (D) – From The Vile Catacombs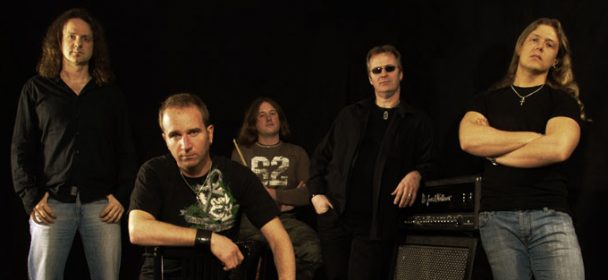 Wenn eine Band acht Jahre für einen Nachfolger benötigt, darf man unken, dass irgendetwas nicht stimmt. Gerade in ihrer Heimat Koblenz steppt ja bekanntlich der Metal-Bär gewaltig, denn irgendwo spielt immer eine Band, steigt eine Party. Was auch immer dazu geführt hat, spielt spätestens nach den ersten Tönen aber keine große Rolle mehr.
Bereits mit dem Opener stellt die Truppe klar, dass sie nichts verlernt hat, sondern auch von den Fehlern der Vergangenheit lernen konnte. Ihr Power Metal, der viele progressive Einsprengsel aufweisen kann, ist diesmal bei weitem nicht so verkopft wie noch der Vorgänger "At The Gates Of Dawn". Heute geht es mehr um den Song an sich, was der 2001 gegründeten Band auch wesentlich besser steht. Von speedigem Gebolze ist die Band dabei aber immer noch ein paar Meilen entfernt, hat dafür allerdings ein paar nette kleine Thrash-Schweinereien am Start, die sicherlich den ein oder anderen Fan überraschen werden. Es dürfte mit Sicherheit das bisher musikalisch ausgereifteste Werk sein, kann zudem in dem mit leichten arabischen Elementen gewürzten "Soraya's Eyes" auf die wundervolle Stimme von Nemesis, der Sängerin von Eigensinn zurückgreifen. Gerade diese Vielfalt ist es, die das Album aus der Masse der Veröffentlichung herausstechen lässt. Ob sich die Band damit wird behaupten können, zeigt die Zeit. Zu gönnen ist es ihr allemal.
Fazit: Vielfalt und Intensität, gepaart mit technischer Versiertheit.
Inside Out
Crusher
Ghosts Of My Mind
Soraya's Eyes
Speak Of The Dead
(We Play) The Music Of Of The Devil
Revenant Soul
From The Vile Catacombs Of Sahure
Label: Roll The Bones Records
VÖ: 10.03.2017
Laufzeit: 47:16 Min.
Herkunft: Deutschland
Stil: Power Metal
Webseite: http://www.ras-dawn.com/
Ähnliche Artikel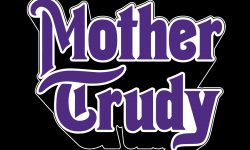 Kennt ihr das Märchen von Frau Trude der Gebrüder Grimm? Ein "böses" Kind, welchem Nähe zum Teufel nachgesagt wird und
Weiterlesen