The Quill (S) – Born From Fire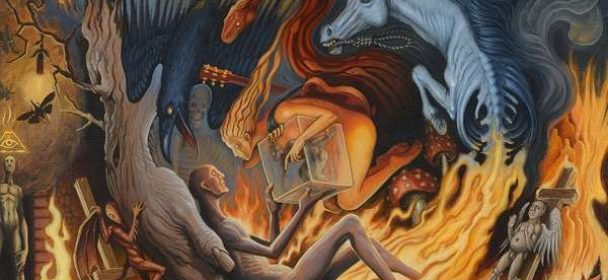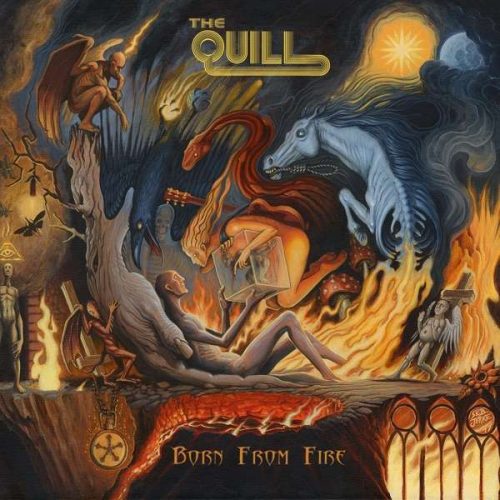 Seit 27 Jahren treiben die Schweden von The Quill bereits ihr Unwesen und streuen ihren Stoner Rock, der mitunter auch kräftige Elemente des Classic Rock verarbeitet, unters hungrige Volk. Doch in Bezug auf die Jahre hat sich die Band mit der Anzahl ihrer Veröffentlichungen nicht gerade mit Ruhm bekleckert, denn "Born From Fire" ist erst das achte Album.
Neues und altes Mitglied Magnus Ekwall, der die legendären Alben "Silver Haze", Voodoo Caravan" und "Hooray! It's A Deathtrip" eingesungen hatte, ist wieder in den Schoß der Band zurückgekehrt. Damit schließt sich der Kreis, der eigentlich keiner werden, sondern lediglich anfangs nur gemeinsames Songwriting beinhalten sollte. Das nun vorliegende Ergebnis zeigt die Band wieder in altem Licht, lässt all zu derbe Momente außen vor und setzt dabei wesentlich mehr auf Eingängigkeit, die alleine schon durch den formidablen Gesangen unterstützt werden. Die Band hat diesmal Songs am Start, die es schaffen sich dermaßen in den Gehörgängen festzusetzen, dass eine echte Freude ist. Eine willkommene und absolut gelungene Mischung aus Melodie, Härte und Düsternis, die jedem Fan der alten The Quill zusagen sollte.
Fazit: Das vielleicht beste Album der Schweden bisher.
Stone Believer
Snake Charmer Woman
Ghosthorse
Keep It Together
The Spirit And The Spark
Skull & Bones
Set Free Black Crow
Electrical Son
Hollow Of Your Hand
Unchain Yourself
Revelation
Metamorphosis
Label: Metalville
VÖ: 25.08.2017
Laufzeit: 63:51 Min.
Herkunft: Schweden
Stil: Stoner Rock
Webseite: http://www.thequill.se/
Ähnliche Artikel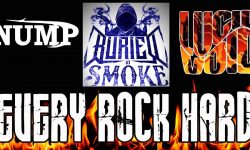 Wer es an diesem Wochenende nicht nach Balingen geschafft hat, sollte sich heute Abend ins Aschaffenburger Colos-Saal bewegen, dort boxt
Weiterlesen