Place Vendome (International) – Close To The Sun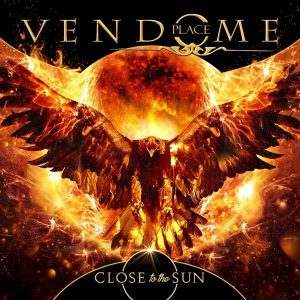 Als sich Michael Kiske mit Frontiers Boss Serafino Perugino 2004 über Musik im Allgemeinen unterhielt, fanden die beiden schnell ihre gemeinsame Liebe zum melodischen Hardrock der achtziger Jahre und so entstand die Idee, dass verschiedene Songwriter Kiske ein paar Songs auf den Leib schneidern. Das Ergebnis erschien in Form des 2005er Debüts und schlug ein, wie eine Bombe. Was sowohl die Songschreiber als auch Kiske hier präsentierten, war ein Wunderwerk des Melodic Rock und AOR. Es folgten zwei Fortsetzungen ("Streets Of Fire", 2008 und "Thunder In The Distance, 2013), die diese eindrucksvolle Serie fortsetzen konnten. Nun hat es sich Kiske trotz seiner Engagements mit Unisonic und Helloween erneut nicht nehmen lassen ein weiteres Werk abzuliefern.
Wie auch schon auf den Werken davor, fand sich an den Reglern Dennis Ward ein, der dem Album einen amtlichen Sound verpasst hat und es der Musik entsprechend voluminös in Form gepresst hat. Weitere Unterstützung fand er bei zahlreichen Kollegen, wie Kai Hansen, Gus G., Mandy Meyer, Uwe Reitenauer, Alfred Koffler und einigen anderen. Herausgekommen ist ein Album, das sicherlich als das härteste von Place Vendome gelten darf und dennoch die AOR-Elemente nicht vermissen lässt. Kiskes Stimme versteht es selbst den schwächsten Song zu einem kleinen Meilenstein werden zu lassen und das zeigt er auch hier wieder mit all seinem Können. Womit klar sein dürfte, dass es sich auch diesmal wieder um Album handelt, das in keiner Sammlung des klassischen Melodic Rock und AOR fehlen darf.
Fazit: Großartig… wie immer eigentlich und auch nicht anders zu erwarten.
Close To The Sun
Welcome To The Edge
Hereafter
Strong
Across The Times
Riding The Ghost
Light Before The Dark
Falling Star
Breathing
Yesterday Is Gone
Helen
Distant Skies
Besetzung:
Lead Vocals – Michael Kiske
Backing vocals – Dennis Ward, Michael Kiske // Additional Choirs on "Strong" by Alessandro Del Vecchio
Bass – Dennis Ward
Keyboards – Günter Werno
Drums – Dirk Bruinenberg
All Rhythm Guitars by Dennis Ward, except: "Welcome To The Edge", "Across The Times", "Close To The Sun", "Hereafter" – Rhythm Guitars by Uwe Reitenauer
Guitar solo by Michael Klein on "Yesterday Is Gone", "Distant Skies", "Strong", "Breathing".
Guitar solo by Uwe Reitenauer on "Close To the Sun"
Guitar solo by Alfred Koffler on "Welcome To The Edge"
Guitar solo by Magnus Karlsson on "Falling Star"
Guitar solo by Gus G on "Light Beyond The Dark"
Guitar solo by Simone Mularoni on "Hereafter"
Guitar solo by Mandy Meyer on "Helen"
Guitar solo by Kai Hansen on "Riding The Ghost" and "Across The Times"
Label: Frontiers Records
VÖ: 24.02.2017
Laufzeit: 55:49 Min.
Herkunft: International
Stil: Melodic Rock/AOR
Webseite:
Ähnliche Artikel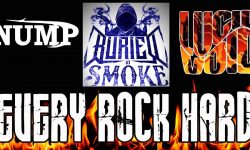 Wer es an diesem Wochenende nicht nach Balingen geschafft hat, sollte sich heute Abend ins Aschaffenburger Colos-Saal bewegen, dort boxt
Weiterlesen