PENDULUM OF FORTUNE – Searching For The God Inside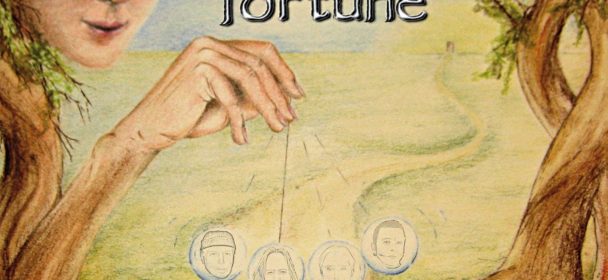 PENDULUM OF FORTUNE ist ein internationales Konglomerat von Spitzenmusiker, die zusammengefunden haben und mit "Searching For The God Inside" ein sehr gutes Debüt ablieferten. Bestehend aus Bodo Schopf (Tour- und Studiomusiker, u.a. Eloy, Michael Schenker Group, The Sweet,…), David Readman (u.a. PC 69, Voodoo Circle,…), Franky R. (u.a. Michael Schenker Group, Kingdom Come,…) und dem hier unbekannten Studiomusiker / Gitarristen Vladimir Shevyakov, ist hier nur nicht nur ein Projekt am Start, sondern eine richtige Band, die nicht nur nur mal eben ein Album veröffentlichten sondern auch große Pläne haben, was Touren, etc. betrifft (siehe Interview).
Fazit:Das Album schwimmt im sicheren Fahrwasser des Hard Rock, einem Genre, in dem sich alle beteiligten Musiker bestens auskennen und es auch beherrschen. Die Story ist bestens der Musik angepasst, ein Blick in die Lyrics lohnt sich, um auch die Details verstehen zu können, warum es recht "rüde" startet und zum Ende hin alles wieder gut wird, um es mal schnell auf den Punkt zu bringen. David Readman kümmerte sich um die Textur für die Songs, die Bodo Schopf seit Jahren angesammelt hat, aber nicht ein bißchen angestaubt klingen. Letztendlich kann ich nur sagen, dass dies ein erwachsenes Hard Rock Album geworden ist, welches bei aller Ernsthaftigkeit einfach nur Spaß macht zu hören, durchgehend ohne Füller o.ä.! Der fette Sound wurde in dem Studio von Bodo Schopf auf Sardinien produziert. Live-Dates sind in der Mache, das sollte man sich nicht entgehen lassen! Ancheckpflicht für alle Hardrocker!

Tracklist:
01.  Crossed That Line
02.  Searching For The Good Inside
03.  Time After Time
04.  Hell That´s Where I´ll Roam
05.  Crazy Thoughts
06.  I Can´t Escape No More
07.  Suicide
08.  Lonely Days, Lonely Nights
09.  Goes Around Come Around
10.  Higher
11.  Born Again
Line-Up:
Bodo Schopf – Drums
David Readman – Vocals
Franky R. – Bass
Vladimir Shevyakov – Guitar
Label: inakustik
VÖ: 20.10.2017
Spielzeit: 54:51 Min.
Herkunft: Deutschland, Sardinien, Holland
Stil: Hard Rock
Internet:
HP – https://www.pendulumoffortune.com/
FB – https://www.facebook.com/Pendulum-of-Fortune-651021955062918/
Youtube:
Ähnliche Artikel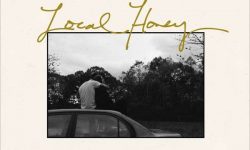 Mit Gaslight Anthem hat er sich ganz nach vorne gespielt und große Hallen füllen können. Doch seit einiger Zeit liegen
Weiterlesen