PARAMNESIA & ULTHA – Split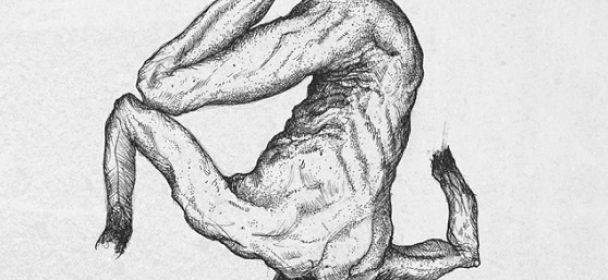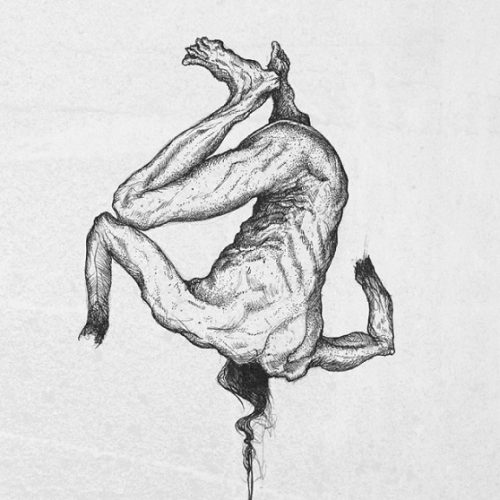 PARAMNESIA & ULTHA – Split
Label: Les Acteurs de l'Ombre Productions
Laufzeit: 37:59 min
VÖ: 24.10.2017
Genre: atmosphärischer Black Metal zwischen Raserei und Kriechgang
Die Sinnhaftigkeit von Splits ist bereits hinreichend diskutiert worden. Ich sehe sie nicht, aber sei es drum. Das Schöne an Splits für den Rezensenten ist jedoch die in einer Split immanent angelegte Dualität und damit direkte Vergleichbarkeit zweier Bands. Und das vorweg: PARAMNESIA und ULTHA bilden ein eine gelungene Symbiose schwarzen Furors (see below also an english translation).
Sowohl die französischen PARAMNESIA als auch die deutschen ULTHA bewegen sich im atmosphärischen Black Metal, und hier im weiten Feld zwischen Cascadian Black Metal und schickem französischen Underground im Stile The Great Old Ones und ähnlicher Epigonen.
PARAMNESIA spielen gekonnt mit Ambivalenzen. So konsequent ihre Lieder auf klare Nachvollziehbarkeit reduziert sind (die Stücke werden in der Reihenfolge ihres Schaffens schlicht nummeriert), so ausufernd ist die Länge der Kompositionen (hier fast 20 Minuten). Die Musik hat ein Ziel: Sie soll Atmosphäre erzeugen, eine Aura der Kälte, der Hoffnungslosigkeit, in dem das Sein eingedampft ist in hart, erbarmungslos, abstoßend, roh. Dem ordnet sich alles unter. Der Sound ist verhallt, die Instrumente und der Gesang erklingen wie durch einen alles Leben erstickenden Winternebel. Und so beginnt die Reise auch in unausweichlicher unerbittlicher Raserei. Das Schlagzeug wirbelt schnaubend wie der stoßweise Atem der Pferde bei einer winterlichen Schlittenfahrt, die mit Blast Beats über verschneite Felder stieben. Immer wieder wird der Wahnsinn dann bis auf fast völligen Stillstand herunter gebremst und es geht durch morastige Sumpflandschaften nur noch zäh voran. Die Gitarren flirren kalt und steril eiskristalline Riffteppiche, aus denen sich immer wieder vereinzelte Melodien klagend zu erheben scheinen. Darüber ergießt sich die Stimme als hohes Schreien und Kreischen, herüber gebrüllt aus weit entfernten und tief in frostklirrender Schwärze verborgenen Seelenhöhlen.
ULTHA liefern mit "The Seventh Sorrow" eine wunderbare Blaupause, ähnlich genug und doch auch meilenweit entfernt von PARAMNESIA. Der Sound ist klarer, transparenter und im Vergleich deutlich wärmer. Und so wirkt die Musik (ob gewollt oder nicht) zunächst erst einmal deutlich heimeliger und gütiger. Zudem schaffen ULTHA auch im Aufbau einen cleveren Kontrapunkt, indem sie gemäßigt, ja beherrscht beginnen und zunächst Melodien in den Vordergrund stellen. "The Seventh Sorrow" baut sich langsam auf, türmt schwere Riffs zu einem immer höheren Berg, lagert Schicht um Schicht massiver Riffs und nähert sich so immer weiter dem Himmel. Und der öffnet sich. Grausam. Brutal. Und schleudert all die zusammengetragene Wut, den Zorn mit einem gewaltigen Beben auf uns herab. Lava, tonnenschwere Felsbrocken, die uns verbrennen, zerquetschen, zurück schicken ins dunkle Nichts. Die Gitarren sind leidenschaftlich, sie gebärden sich wild und aggressiv, gleich einer Sense, mit der auf dem Feld des Lebens umstandslos alles entleibt wird, was atmet und grünt. Der Gesang agiert dazu rasend und doch variabel, er rotzt Dir direkt ins Gesicht.
Fazit: Les Acteurs de l'Ombre Productions (LADLO) haben mit der Split von PARAMNESIA und ULTHA mal wieder alles richtig gemacht. Zwei Bands mit zwei Songs voller Raserei, Atmosphäre und abwechslungsreichem Black Metal, der es spielend schafft, den Hörer über jeweils fast 20 Minuten zu fesseln. Selten hat wahnsinn so viel Spaß gemahct. Reinhören! Das ist ein Befehl!
Tracklist
1. PARAMNESIA – "VI" (19:52)
2. ULTHA – "The Seventh Sorrow" (18:07)
(Quelle Bild: facebook.com/templeofultha/)
The meaningfulness of splits has already been sufficiently discussed. I do not see her, but be it. The nice thing about splits for the reviewer, however, is the duality inherent in a split and thus the direct comparability of two bands. And that beforehand: PARAMNESIA and ULTHA form a successful symbiosis of black furor.
Both the French PARAMNESIA and the German ULTHA are moving in atmospheric Black Metal, and here in the wide field between Cascadian Black Metal and chic French underground in the style of The Great Old Ones and similar epigones.
PARAMNESIA skilfully play with ambivalences. As consistently as their songs are reduced to clear traceability (the pieces are simply numbered in the order in which they were created), the length of the compositions is so extensive (here almost 20 minutes). Music has one purpose: to create atmosphere, an aura of coldness, of hopelessness, in which the being has evaporated in hard, merciless, repugnant, raw. Everything is subordinated to that. The sound is faded away, the instruments and the vocals resound like through a life-suffocating winter-fog. And so the journey begins in inevitable inexorable rage. The drums whirl and snort like the bumpy breath of the horses on a wintry sleigh rafting through snowy fields with blast beats. Again and again, the madness is then slowed down to almost complete standstill and it goes through boggy swamps only tough. The guitars flicker cold and sterile ice-crystalline riff rugs, from which seem again and again melodious melancholy to rise. Above it, the voice pours out as a high-pitched shriek and scream, roared over from far away and deep in frost-covered blackness concealed soul caves.
ULTHA's "The Seventh Sorrow" is a wonderful blueprint, similar and still miles away from PARAMNESIA. The sound is clearer, more transparent and much warmer in comparison. And so the music (intentionally or not) initially looks much more homely and kind. In addition, ULTHA create a clever counterpoint in the construction, by moderately, even mastered start and initially put melodies in the foreground. "The Seventh Sorrow" slowly builds up, piling up heavy riffs to a higher and higher mountain, layering layers of massive riffs, moving closer and closer to the sky. And that opens. Horrible. Brutally. And hurls at us all the rage, the anger, with a tremendous quake. Lava, tons of rocks that burn us, crush us, send us back to the dark nothing. The guitars are passionate, they behave wildly and aggressively, like a scythe, with which in the field of life everything is released, which breathes and greens. The vocals are raging and variable, he spits straight into your face.
Conclusion: Les Acteurs de l'Ombre Productions (LADLO) did everything right with the split of PARAMNESIA and ULTHA. Two bands with two songs full of frenzy, atmosphere and varied Black Metal, which manages to captivate the listener for almost 20 minutes each. Seldom has madness been so much fun. Check it out! That is an order!
Ähnliche Artikel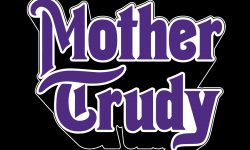 Kennt ihr das Märchen von Frau Trude der Gebrüder Grimm? Ein "böses" Kind, welchem Nähe zum Teufel nachgesagt wird und
Weiterlesen