Metallica (USA) – The $5.98 E.P. – Garage Days Re-Revisited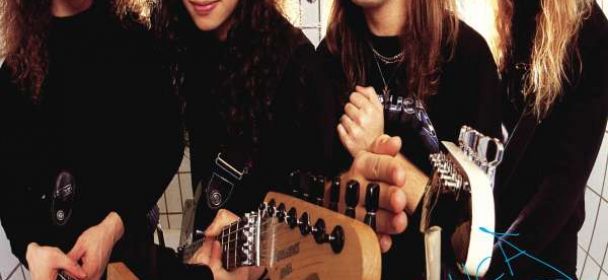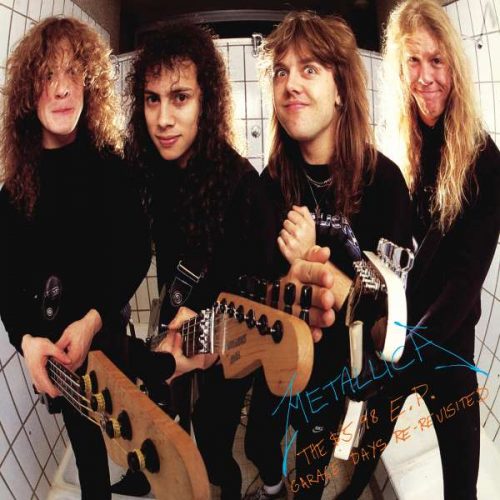 Knapp dreissig Jahre ist es inzwischen her, dass diese EP veröffentlicht wurde. Seitdem gilt sie unter Sammlern als Kleinod, das in jede Sammlung gehört. Streckenweise zu bereits utopischen Preisen gehandelt, wird damit nun hoffentlich Schluß sein, denn die berühmt berüchtigte "The $5.98 EP" erscheint endlich remastert zu einem durchaus annehmbaren Kurs auch auf Vinyl.
Man muss über die 5 Songs wohl kaum mehr etwas schreiben, denn darüber sollte eigentlich inzwischen alles gesagt sein. Das Album erscheint über das bandeigene Blackened Label und erstrahlt vor allem soundtechnisch in neuem Gewand. Wer die alte Version bereits sein Eigen nennt, wird das besonders interessant finden, denn die alte Fassung war klangtechnisch eher untere Schublade. Die Band hat gut daran getan, das Teil nicht komplett umzumodeln, sondern ihm den rauen Charme und Charakter des Originals zu belassen. Selbst die einst auf der "Garage Inc." veröffentlichten Varianten waren nicht unbedingt bester Qualität. Auch die vorliegende Ausgabe kann mit heutigen Veröffentlichungen nicht mithalten. Das allerdings soll sie auch gar nicht. Gerade dieser leicht garagenähnliche Sound war es ja, der die Aufnahmen, allesamt Coversongs, so interessant gemacht hatte. Wer also dieses Kleinod noch nicht im Regal stehen hat oder sich das Teil mit besserem Klang nochmals in die Sammlung holen möchte, hat jetzt die Chance dazu.
Fazit: Altes Material in neuem Sound.
Helpless
The Small Hours
The Wait
Crash Course In Brain Surgery
Last Caress / Green Hell
Label: Blackened Recordings/Universal Music
VÖ: 13.04.2018
Laufzeit: 24:46 Min.
Herkunft: USA
Stil: Thrash Metal
Webseite: https://www.metallica.com/
Ähnliche Artikel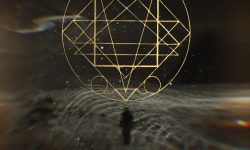 It is our utmost pleasure to share our completely new DEKADENT lyric video for "Shepherd of Stars", taken from our
Weiterlesen