Mastic Scum releasen "Twice The Pain" | "Defy Ep" erhältlich!
The 2nd track "TWICE THE PAIN" of the new EP "DEFY" is up on YouTube now! Mixed and mastered by Mike Kronstorfer at Metalforge Studio. Artwork by Headsplit Design.
"Twice The Pain
The Split EP MASTIC SCUM / HEAD CLEANER includes 3 brand-new tracks of each band and is available as vinyl and download. The 7″ EP was released via Screaming Victims Records on October 27th!
Quelle: GordeonMusic
Ähnliche Artikel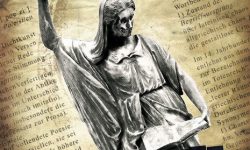 Der Herbst steht im Zeichen der "Chaospoesie": zumindest bei den vier norddeutschen Punk Rockern DRUNKEN SWALLOWS. Mit ihrem so betitelten
Weiterlesen