Kings Of Broadway (I) – Kings Of Broadway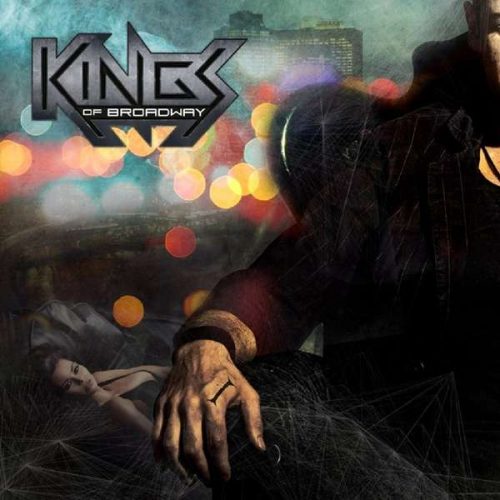 Als sich Aldo Lonobile (Secret Sphere, Civilization One, Shadowspell) 2011 dazu entschloss einmal etwas völlig anderes zu machen, war es anfangs erst nur die Idee. Im Laufe der Jahre entwickelte sich aus dieser Idee eine ernstgemeinte Sache, die nun in Form des Debüt-Albums bei Pride & Joy Music erscheint. Moderner Metal mit Hardrock und Metal gepaart, sollte das Endresultat sein und man kann nur sagen: Ziel erreicht.
Man merkt der Band an, dass hier keine Musiker am Start sind, die sonst mit Musik nicht viel im Sinn haben, sondern gestandene Figuren, die auf einige Jahre im Geschäft zurückblicken können. Doch reicht das aus, um sich abseits des sonstigen Betätigungsfeldes zu bewegen? Eine etwas zwiespältige Geschichte ist dabei herausgekommen. Einerseits hat die Truppe das Thema Modern Metal/Hardrock durchaus verstanden, setzt sich aber auch irgendwie immer mal wieder zwischen die Stühle. Was fehlt, ist eine eindeutige Marschrichtung, denn die Jungs bewegen sich musikalisch doch sehr in Anlehnung an Nickelback oder auch Staind, erreichen aber (noch) nicht deren Klasse. Mag man zu den genannten Bands stehen wie man will, doch sie produzieren halt immer noch Musik für den Massenmarkt, der auch im Radio nicht weh tut. Hier wären ein paar mehr Ecken und Kanten, wie besonders in den ersten zwei, drei Songs erkennbar, nötig, denn je mehr es in Richtung Ende der Scheibe geht, verliert das Album an Substanz. Den krönenden Abschluß bildet dann das One Republic Cover "Couting Stars", bei dem man sich die Frage nach dem "Was soll das?" zwangsläufig stellt. Ich kann mir aber durchaus vorstellen, dass die Band noch ein wenig Zeit braucht, um sich auch entwickeln zu können. Der nächste Output (sofern es ihn denn geben wird) wird dann hoffentlich noch eine Schippe draufpacken können.
Fazit: Radiotauglicher Modern Metal, der nicht weh tut und mitunter ein wenig mehr Punch vertragen könnte.
First Day Of My Life
Beserk
Shallow Ground
Quantum Leap
Never Enough
Iron Lady
Dancing On The Edge
Through It All
Hit The Ground
Counting Stars (One Republic Cover)
Label: Pride & Joy Music
VÖ: 28.04.2017
Laufzeit: 39:59 Min.
Herkunft: Italien
Stil: Modern Metal
Webseite:  https://www.facebook.com/kingsdonotobey
Ähnliche Artikel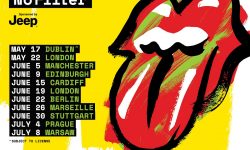 Über die größte Rock 'n' Roll des Planeten muss man eigentlich keine großen Worte mehr verlieren. Bereits im letzten Jahr
Weiterlesen