JOE BONAMASSA – THE GUITAR EVENT OF THE YEAR 2018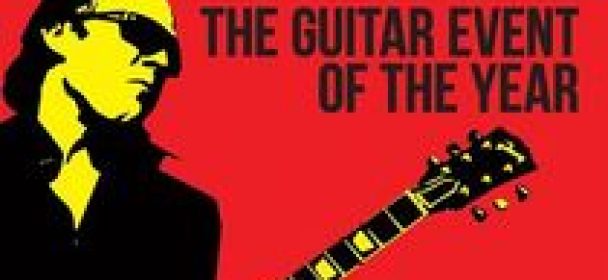 Sein einzigartiger Triumphzug geht weiter. Mit der nächsten Auflage seiner Konzertreihe 'The Guitar Event Of The Year' kommt der Blues Rock Star im März/April 2018 erneut nach Deutschland. Der Vorverkauf startet am 12.07.2017.
Joe Bonamassas letztes Studioalbum 'Blues Of Desperation' erschien bereits am 25. März 2016. Sein größter Erfolg bis dato, stieg das Album doch auf Platz 3 der deutschen Albumcharts. Zum 16. mal erreichte er die Spitze der Billboard Blues Charts, öfter als jeder andere Künstler vor ihm.
Seine letzte Deutschland Tournee im Mai 2017 geriet erneut zu einem Triumphzug des Bluesrock.
Joe Bonamassa selbst hat immer noch einen langen Weg vor sich. Er wird sich immer wieder neu erfinden, solo oder mit einem seiner zahllosen Nebenprojekte, und somit viele inspirieren, die nach ihm kommen werden. So lange wird er mit dem für ihn typischen Anzug und der Sonnenbrille weiterhin durch die Welt touren und sein Erbe als einer der größten Gitarristen unserer Zeit weiter ausbauen. Die Bühne ist der perfekte Ort, um auf sein Schaffen zurückzublicken.
THE GUITAR EVENT OF THE YEAR 2018:
20.03. FRANKFURT a.M. – JAHRHUNDERTHALLE*
21.03. FRANKFURT a.M. – JAHRHUNDERTHALLE*
22.03. A-WIEN – STADTHALLE
25.03. CHEMNITZ – STADTHALLE
26.03. NÜRNBERG – ARENA NÜRNBERG
28.03. KÖLN – LANXESS ARENA
30.03. BERLIN – TEMPODROM
31.03. BERLIN – TEMPODROM
02.04. KIEL – SPARKASSEN ARENA
Karten für die Konzerte gibt es seit dem 12.07.2017 unter:
www.adticket.de
www.jbonamassa.com
Quelle: netinfect.de
Ähnliche Artikel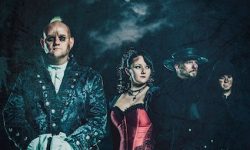 Es ist soweit: MONO INC. liefern die erste Singleauskopplung ihres neuen Albums "Welcome To Hell" - den (hitverdächtigen) Titeltrack ihres
Weiterlesen