Graspop 2018: Die letzten 16 Bands – Billing komplett!

Das Graspop Metal Meeting, welches vom 21. bis 24.06.2018 in Dessel (Belgien) stattfindet, hat seine letzten 16 Zugänge im Billing veröffentlicht: KATAKLYSM, AVATAR und BILLY TALENT sind hier wohl die größten Namen in der Reihe der letzten Neuankömmlinge. Komplettiert wird die Liste durch HEILUNG, VANDENBERG'S MOONKINGS, BACKYARD BABIES, PRO-PAIN, FLEDDY MELCULY, THUNDERMOTHER, ESKIMO CALLBOY, THE CONTORTIONIST, CANCER BATS, TYLER BRYANT & THE SHAKEDOWN, TOXIC SHOCK, MOMENTS und SIGNS OF ALGORITHM.
Damit ist das Line-Up für die viertägige Sause nun komplett.
Alle neuen Bands seht Ihr noch mal oben in dem Bild gelistet und für das gesamte Line-Up sowie alle weiteren Infos und Tickets geht es hier lang: https://www.graspop.be/en/
Ähnliche Artikel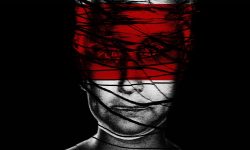 Leider ist mir die Vorgänger "The Path EP" durch die Lappen gegangen, bzw. irgendwie komplett an mir vorbeigegangen. Die Betonung
Weiterlesen