GOTHMINISTER (Norway) – The Other Side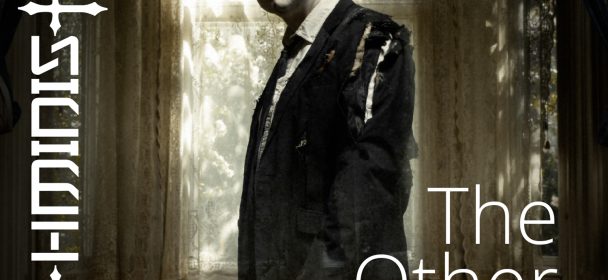 Bjorn Alexander Brem startete Gothminister 1999 als Solo-Projekt und ließ im Laufe der Zeit aus der 2-Mann-Show eine richtige Band entstehen. Die Norweger veröffentlichten bereits:
2003: Gothic Electronic Anthems
2005: Empire of Dark Salvation
2008: Happiness in Darkness
2011: Anima Inferna
2013: Utopia
Nun erscheint "The Other Side" und musikalisch bewegt sich die Band immer noch am Rande der Neuen Deutschen Härte mit Synthie-Gothic Einschlag. Was noch auffällt: die Band öffnet sich weiteren musikalischen Ausrichtungen und bringt nicht nur gekonnt etwas (Computer-)Sinfonie / Bombast ins Spiel, sondern hat auch erstmalig Songs mit deutschen Texten im Gepäck. Es klingt zwar immer noch besser, als manch Deutscher der versucht, englisch zu sprechen, aber was ist die Idee dahinter?
Fazit: Es wurden wieder eingängige Hymnen geschaffen, die diesmal etwas anders klingen, aber letztendlich doch eindeutig die Handschrift der Gothminister tragen. Wirklich warm werde ICH mit den deutschen Passagen nicht, irgendwie klingt MIR das zu fremd doch musikalisch ist Dank des erweiterten Spektrum alles in bester Ordnung und wird definitiv auch den einen und anderen Fan der Band positiv verwundern. Der Rock und Metal aus dem Neue Deutsche Härte Feld, gepaart mit düsteren Wave – und Gothic-Elementen und gekrönt mit den nie ausufernden Symphonicparts, könnte es durch die Hitdichte sogar bis in die Charts schaffen. Wetten? Getreu dem Motto Happiness In Darkness handelt "The Other Side" von spiritistischen Sitzungen und übernatürlichen Erfahrungen. Also irgendwie doch alles beim alten und irgendwie auch nicht! Was es auch ist: verdammt hörenswert…
Tracklist:
01. Ich Will Alles
02. The Sun
03. Der Fliegende Mann
04. Aegir
05. Red Christ
06. We Are The Ones Who Rule The World
07. All This Time
08. Day Of Reckoning
09. Taking Over
10. Somewhere In Time
Line-Up:
Gothminister – Vocals
Turbo Natas – Guitars
Icarus – Guitars
Chris Dead – Drums
Label: AFM Records
VÖ: 13.10.2017
Spielzeit: 35:33 Min.
Herkunft: Norwegen
Stil: Gothic, Electro / Synthie Rock & Metal, Industrial, Symphonic
Internet:
HP – http://www.gothminister.com/
FB – https://www.facebook.com/officialgothminister/
Youtube:
Ähnliche Artikel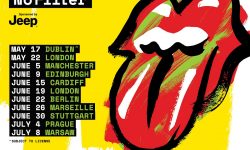 Über die größte Rock 'n' Roll des Planeten muss man eigentlich keine großen Worte mehr verlieren. Bereits im letzten Jahr
Weiterlesen