THE GLORIOUS SONS (CAN) – Young Beauties And Fools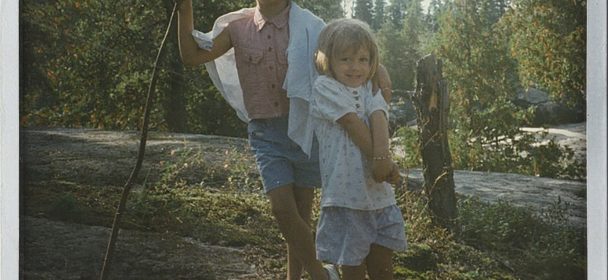 Die Brüder Jay & Brett Emmons kennen den Rhytmus, wo einfach jeder muss. Bereits auf dem 2014er Debüt "The Union", konnten die Kandier dermaßen von sich überzeugen, dass es dafür Auszeichnungen wie "Rockalbum & Band des Jahres" in Kanada hagelte und nicht nur bei der Fangemeinde die Erwartungshaltung hochtrieb. Musikalisch sorglos, agiert der Fünfer im Pop, Rock, Alternative & Indie Pop / Rock um in eingängigen Songs über die Probleme der Anfang-20jährigen zu sinnieren. Mit einer ähnlichen Melancholie a la Kings Of Leon und Coldplay, aber auch der Heiterkeit des natürlichen kanadischen Naturells, wurden 10 Songs veröffentlicht, die theoretisch auch alle direkt in die Charts gehen könnten, wobei ich las, dass das Album über´m Teich bereits im Oktober letzten Jahres veröffentlicht wurde und die Billboard Charts schon Bekanntschaft mit "Young Beauties And Fools" gemacht haben.
Fazit: Easy Listening & positive Vibes…Musik die nicht langweilt und nervt sondern hilft, morgens aus dem Bett zu kommen, bei der Arbeit mit den Füßen mitwippen, und auch sonst alles sehr relaxt erscheinen lässt. Einziger Knackpunkt: ´ne halbe Stunde Spielzeit ist jetzt wirklich ein bißchen dünn. Vielleicht wird im Zuge des aktuellen Release hier in good old europe endlich auch das Debüt veröffentlicht. Achja: die hohen Erwarten wurden erfüllt!
Tracklist:
01. My Poor Heart
02. Josie
03. Everything Is Alright
04. Come Down
05. Hide My Love
06. Godless, Graceless and Young
07. My Blood
08. Sawed Off Shotgun
09. So Much Love to Give
10. Thank You for Saying Goodbye
Line-Up:
Brett Emmons: Gesang
Jay Emmons: Gitarre
Chris Koster: Gitarre
Chris Huot: Bass
Adam Paquette: Drums
VÖ: 23-02-2018
Label: Earache Records
Herkunft: Kanada
Spielzeit: 32:29 Min.
Genre: Pop, Rock, Alternative, Indie
Internet:
FB – https://www.facebook.com/TheGloriousSons/
HP – http://www.theglorioussons.com/
Youtube:
Ähnliche Artikel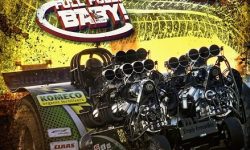 Die V8 WANKERS aus Offenbach melden sich mit Album Numero 9 zurück und tun das, was sie am besten können:
Weiterlesen