GAMMA RAY (DE) – Alive ´95 (Re-Issue)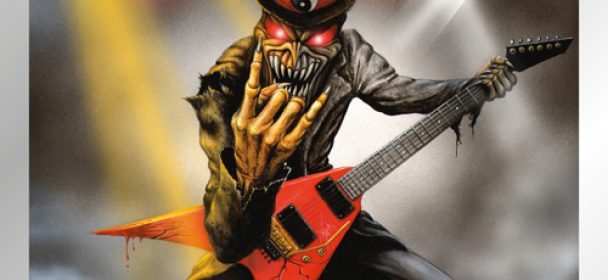 2017 gibt es gleich 2 Gründe für jubilarende Veröffentlichungen aus dem Hause GAMMA RAY. Vor über 25 Jahren veröffentlichte Kai Hansen´s Band die Alben "Land Of The Free" und das Album "Alive ´95". Nun wurde es Zeit, die beiden Klassiker etwas zu pimpen, sprich: Remaster + Bonüsse! Inwiefern der Neukauf / Wiederkauf Sinn macht, klären wir hier, beginnend mit dem 1. Live-Album von Gamma Ray: "Alive ´95". Im Mai 1996 erschien das gute Stück, nachdem die Band das Studioalbum "Land Of The Free" veröffentlichte und unter dem Motto "Men On A Tour" Europas Bühnen heimsuchte. Die erste Tour unter dem Gamma Ray Banner auf der Kai Hansen selbst sang – Ralf Scheepers war zu dem Zeitpunkt schon raus. Weil "Alive´95" den Zahn der Zeit überstand und inzwischen auch als Bandklassiker gilt, nahm man sich dem Sound nochmal an, remasterte den Spaß und legte noch eine feine Bonus-Trüffel-CD bei: Ein paar Livesongs mit Ralf Scheepers am Mikro wurden aus dem Jahr 1993 gefunden und weil kein Gamma Ray Fan bis dato Livezeugnisse mit dem Herrn besitzt, steigert sich der Sinngehalt dieser Wiederveröffentlichung. Gamma Ray waren damals Album-promotend unterwgegs, so befinden sich ´ne Menge Songs von "Land Of The Free" auf dem gehaltvollen Silberling + die üblich verdächtigen Coversongs von Holocaust, Helloween & Iggy Pop, die man auch bereits von der Erstveröffentlichung kennt.
Fazit: Ausverkauf ist hier überhaupt keiner zu erkennen, das haben Gamma Ray auch nicht nötig. Sinn macht die Wiederveröffentlichung durch den etwas besseren Sound und durch die Bonus CD auf der es bis dato nicht-veröffentlichte Live-Stücke mit R. Scheepers gibt, die Gamma Ray Fans der ersten Stunde entzücken werden (sofern sie nicht die Original US Version besitzen, auf der die Songs bereits enthalten waren). Ganz klar: Alle Daumen hoch!
Tracklist:
CD1
CD2
Label: EAR Music
VÖ: 29.09.2017
Herkunft: Deutschland
Stil: Power Metal, Speed Metal, Melodic Metal, Heavy Metal
Internet:
FB – https://www.facebook.com/gammarayofficial
Ähnliche Artikel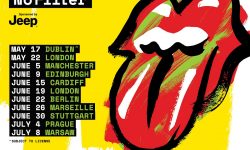 Über die größte Rock 'n' Roll des Planeten muss man eigentlich keine großen Worte mehr verlieren. Bereits im letzten Jahr
Weiterlesen