Elvis Presley (USA) – The Searcher (The Original Soundtrack)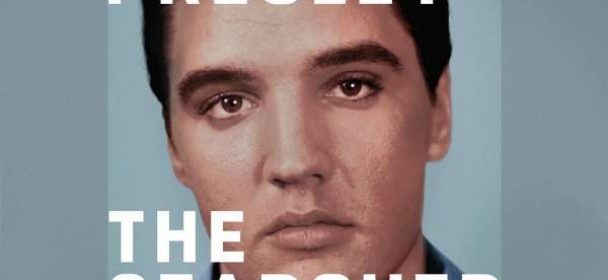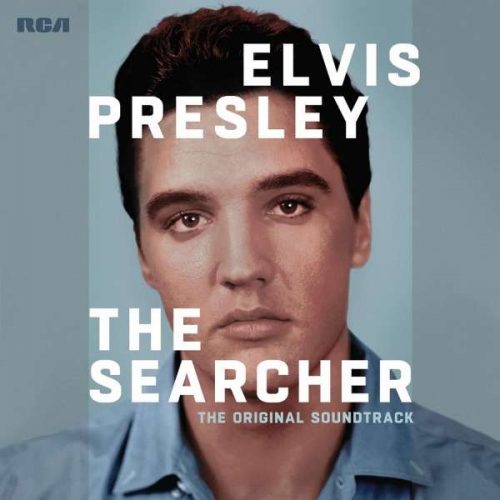 Geht es um Elvis, den King of Rock & Roll, geht es immer auch um Superlative. Geschätzte 1 Milliarde Platten sollen von ihm verkauft worden sein und durch ständige Wiederveröffentlichungen und Neuauflagen steigt diese Zahl stetig an. Geboren am 8. Januar 1935, war er der erste weiße Musiker, der Country, Rock und Blues zu einer ganz eigenen Mischung verband und eine Welle lostrat, ohne die es die heutige Musik wahrscheinlich nie gegeben hätte. Es gibt viele Mythen und Erzählungen über sein angeblich ausschweifendes Leben und vor allem über seinen plötzlichen Tod am 16. August 1977, der Millionen Menschen weltweit zu Tränen rührte. Bis heute ist sein Schaffen unerreicht und er zählt zu den größten Künstlern der Neuzeit.
Filme mit und über Elvis gibt es viele, doch "The Searcher" soll anders sein. Eine Dokumentation, in der seltenes Bild- und Tonmaterial gezeigt und die Entwicklung des King of Rock & Roll von seinen Blues- und Country-Wurzeln, über seinen Einfluss auf die Pop- und Rockkultur, bis hin zu den Aufnahmesessions in seinem "Jungle Room" in Graceland nachgezeichnet wird. Korrespondierend dazu erscheint nun der Soundtrack zum Film in drei verschiedenen Fassungen (CD, 3-fach Deluxe CD und Doppel-Vinyl), wobei besonderes Augenmerk auf die 3-CD Deluxe Variante fallen sollte. Denn die hat es mit insgesamt 75 Songs mächtig in sich. So stehen neben einigen Hits vor allem bisher unbekannte Versionen, alternative Aufnahmen und die von Mike McCready (Pearl Jam) komponierte Filmmusik. Als Schmankerl gibt es auf der dritten CD noch Interpretationen seiner Songs, wobei besonders das wunderbare "Wooden Heart" von Tom Petty & The Heartbreakers und "Home Sweet Home" von Elvis' Mutter Gladys Presley gesungen, begeistern können. Warren Zane beschreibt die Songauswahl in seinen Linernotes so: "Es handelt sich nicht um ein 'Best Of Elvis', sondern um ein Künstlerportrait, dessen Puzzleteile sich Song für Song zusammenfügen. Und dabei spürt man, wie dieser Künstler sich konsequent und mutig seinen Darbietungen hingab, als könnte er so einen fehlenden Teil seines Selbst entdecken. Die Wahrheit, die aus seiner Stimme sprach, war die eines Suchenden. Er ging diesen Weg und sammelte dabei ein Oeuvre an Songs an, das sich aus der Vielfalt amerikanischer Musik speist."
Angesichts des garndiosen Soundtracks, darf man auf die dreistündige Dokumentation, die am 14. April auf HBO seine Premiere feiert, gespannt sein.
Das einzige Manko der Deluxe Version, die neben den genannten CDs auch noch ein umfassendes Buch beinhaltet, ist die Verpackung der CDs, die in einer Art Stecktasche auf 7" Single-Format ziemlich eng verpackt sind und somit dem Zerkratzen der CDs Vorschub geleistet wird. Das hätte man sicher besser lösen können.
Fazit: Eine grandiose Zusammenstellung, die nicht nur Fans begeistern wird.
Disc 1
1) Trouble / Guitar Man
2) My Baby Left Me
3) Baby, What You Want Me To Do
4) Old Shep
5) That s When Your Heartaches Begin
6) That s All Right
7) Blue Moon Of Kentucky
8) Fool, Fool, Fool
9) Tweedlee Dee
10) Baby Let s Play House
11) Good Rockin Tonight
12) Trying To Get To You
13) Blue Moon
14) When It Rains It Pours
15) Blue Christmas
16) Heartbreak Hotel
17) Lawdy, Miss Clawdy
18) Money Honey
19) Hound Dog
20) (There ll Be) Peace In The Valley (For Me)
21) Crawfish
22) Trouble
23) Farther Along
24) Mona Lisa
25) Hide Thou Me
26) Loving You
27) Lonely Man (solo version)
28) Power Of My Love
Disc 2
1) Milky White Way
2) A Mess Of Blues
3) Fame And Fortune
4) Love Me Tender / Witchcraft (duet with Frank Sinatra)
5) Like A Baby
6) Are You Lonesome Tonight?
7) It s Now Or Never
8) Wooden Heart
9) Swing Down Sweet Chariot
10) Reconsider Baby
11) Bossa Nova Baby
12) C mon Everybody
13) Tomorrow Is A Long Time
14) Take My Hand, Precious Lord
15) Run On
16) Baby What You Want Me To Do (1. Version)
17) Suspicious Minds (take 6)
18) Baby Let s Play House (rehearsal)
19) Words (rehearsal)
20) That s All Right
21) Never Been To Spain
22) An American Trilogy
23) You Gave Me A Mountain
24) Burning Love (rehearsal version)
25) Separate Ways (rehearsal version)
26) Hurt (take 5)
27) If I Can Dream
Disc 3
1) Dissollution 2 Mike McCready
2) Satisfied – The Blackwood Brothers
3) That s All Right – Arthur Big Boy Crudup
4) She May Be Yours (But She Comes To See Me Sometimes) – Joe Hill Louis
5) Mystery Train – Little Junior s Blue Flames
6) Smokestack Lightning – Howlin Wolf
7) Rock-A-My Soul – The Blackwood Brothers
8) Just Walkin In The Rain – The Prisonaires
9) Rocket 88 – Jackie Brenston and his Delta Cats
10) Write Me A Letter – The Ravens
11) Blue Moon Of Kentucky – Bill Monroe
12) Ain t That Right – Eddie Snow
13) Just Walkin In The Rain Johnnie Ray
14) Home Sweet Home – Gladys Presley
15) Blowin In The Wind Odetta
16) Tomorrow Is A Long Time Odetta
17) The Weight – The Staple Singers
18) Heartbreak Hotel – The Orlons
19) Wooden Heart – Tom Petty and the Heartbreakers
20) Rebound – Mike McCready
Label: RCA/Legacy/Sony Music
VÖ: 06.04.2018
Laufzeit: 207:42 Min.
Herkunft: USA
Stil: Rock & Roll
Webseite: http://www.elvis.com/
Ähnliche Artikel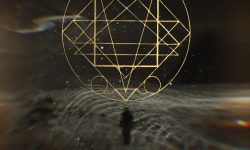 It is our utmost pleasure to share our completely new DEKADENT lyric video for "Shepherd of Stars", taken from our
Weiterlesen