David Hope (IRL) – Tough Love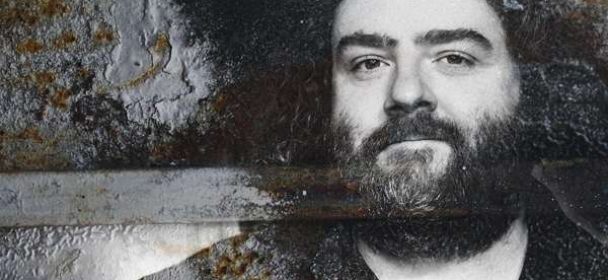 Ein Mann, der eher als Türsteher denn als Musiker durchgehen würde, gesegnet mit einer warmen und schmeichelnden Stimme, der keltische Elemente mit Blues und den Grundzutaten des Singer/Songwriter würzt. Knapp 200 Konzerte gibt der Hüne mit dem Wuschelhaar nicht nur in seiner Heimat Irland, sondern über ganz Europa verteilt im Jahr. "Tough Love" ist sein drittes Album, das die Tradition seines Songwritings fortsetzt.
Entspannt, melancholisch und hochmelodisch geht der 2-Meter Mann dabei vor, setzt auf seine Stimme und verzettelt sich nicht in endlosen Passagen, die niemand braucht. Von Anfang an kommt er in seinen Songs auf den Punkt, die zumeist von der Gitarre und seinem Gesang getragen werden. Schlagzeug, Bass und Piano spielen eine untergeordnete Rolle, die lediglich den Songs eine angenehme Wärme und substantielle Tiefe verleihen. Manchmal jazzig, aber immer luftig vorgetragen schmeicheln sich die Songs dabei ins Ohr des Hörers. Zwischendurch erklingt auch mal ein Cello, unterstreicht die herrliche Melodie und verleiht ihr eine zusätzliche Variante. Doch warum ist dieses wirklich so wunderschöne entspannte Album nach knapp 30 Minuten bereits vorbei? Was treibt einen Künstler dazu, Songs zu schreiben, sie einzuspielen, zu mixen und zu produzieren und dann lediglich die Laufzeit einer EP zustandezubringen? Da sollte, ja muss, mehr drin sein. Für den Preis eines vollen Albums sollte der designierte Hörer auch ein volles Album bekommen und nicht das Gefühl haben, Melkesel für Plattenfirmen zu spielen. Hinzu kommt auch noch die schlichte Verpackung, denn die CD erscheint im Digipak ohne Booklet. Muss sowas sein in Zeiten, da alle klagen, dass der Verkauf des Tonträgers immer weiter zurück geht? Dann veröffentlicht doch gleich nur digital. Das spart Rohstoffe und vermeidet Müll.
Fazit: Fantastische Songs, die leider viel zu schnell vorbei sind.
Open Door
The Best Thing
Turning Page
Tough Love
Christmas Day
Flares
What's To Become
Steal Away
The Blackness
Watch Over You
Label: Turbo Music
VÖ: 10.03.2017
Laufzeit: 33:05 Min.
Herkunft: Irland
Stil: Singer/Songwriter
Webseite: http://www.davidhope.ie/
Ähnliche Artikel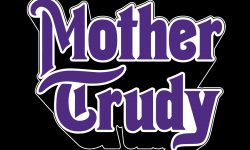 Kennt ihr das Märchen von Frau Trude der Gebrüder Grimm? Ein "böses" Kind, welchem Nähe zum Teufel nachgesagt wird und
Weiterlesen