THE OTHER – Casket Case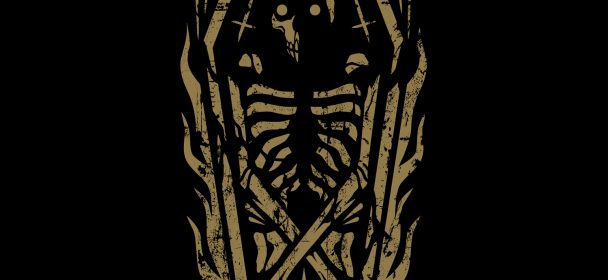 Auch auf dem 6. Studioalbum feiern "Die Anderen" Horror, Tatorte und sowie Geschehnisse, die in man aus diversen Horrorfilmen der letzten Jahre (Jahrzehnte) kennt. Was mir aber seit dem ersten Durchgang des Albums auffiel (und es folgten zig weitere…) ist, dass es keine wirkliche Abwechslung oder gar eine Überraschung zu den vorigen Veröffentlichungen gibt. Hier rotieren The Other, wie man sie seit seit inzwischen vielen Jahren kennt. Solide und zuverlässig auf der selben eingefahrenen Schiene.
Fazit: Schlecht ist hier mal überhaupt nix zu nennen- Songwriting und Sound entsprechen den gewünschten Parametern (Superjob Herr Sorychta) und es wird durch 16 Songs gegruselt und gerockt, wie man es sich auch von den ungekrönten Königen des semi-modernen Horror-Rock-Punk-Metal (?) gewohnt ist und wahrscheinlich auch so will. Ein "devil-made-mix", Unterhaltung und Abwechslung in dem Rahmen, den sich die Band selbst absteckt. Fans und Freunde der Band, werden auch mit "Casket Case" Ihre helle Freude haben, während ich mich mehr auf die Live-Aktivitäten freue, weil das gesamte Material live gespielt noch einen Tick härter klingt, bzw. für meine Ohren etwas passender zum Thema…Sehr kurzweilig und bester Soundtrack für Erlebnisreisen zum Camp Crystal Lake…
Tracklist:
01- A Party at Crystal Lake
02- She's a Ghost
03- Counting the Flies
04- Dead.And.Gone
05- Morgen ohne Grauen
06- Faith and the Fallen
07- Till Death Do Us Part
08- Little Black Riding Hood
09- Not My Usual Self
10- A Heart Is Mysterious
11- End of Days
12- The Horror of It All
13- X-Ray Eyes
14- Pray for Your Soul
15- Werewolf of Bedburg
16- What It's Like to Be a Monster
Line-Up:
Rod Usher – Vocals
Sarge von Rock – Guitars
Dr. Caligari – Drums
Victor Sharp – Bass
VÖ: 20.10.2017
Label: Drakkar Records
Spielzeit: 57:15 Min.
Herkunft: Deutschland
Genre: Horror Rock, Horror Punk Rock, Horror Metal
Internet:
HP – https://theother.de/
FB – https://www.facebook.com/theotherhorrorpunk/
Youtube:
Ähnliche Artikel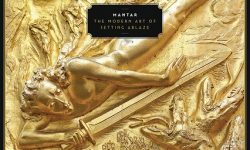 Die monströse Black/Doom/Punk-Chimäre MANTAR hat einen Teaser zu einem brandneuen Song vom kommenden Album, das den Titel »The Modern Art
Weiterlesen