Call Of Charon (De) – Long Forgotten Memories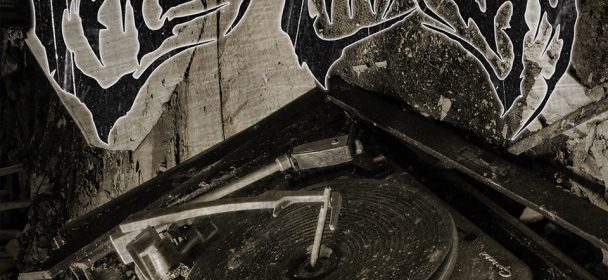 Ahhh…endlich neues Futter für Death Core Fans! Die "neue" von Call Of Charon liegt mir vor! Moment…die "neue"? Hmmm… "Long Forgotten Memories"…mit fettem Sticker und dem Hinweis, dass es sich um eine Compilation handelt. Moment mal: Die Band gibt es seit 2006, es gab ´ne längere Auszeit und das Bandkarussell drehte sich auch recht häufig. Es erschienen 2007 die "Shot.Dead.Drowning" EP,   2008 das Split-Album "Unholy Alliance" mit For Those Unseen und 2015 das Split-Album "The Takeover" mit Mortal Hatred. Und nun ein Compilation-Album als Debüt? Macht das Sinn?
Ja! Für mich gelten Call Of Charon als (Mit-) Pioniere des Death Core und es ist mehr als legitim, Songs von der nicht mehr erhältlichen 2007er EP und dem 2008er Split-Album nochmal zu veröffentlichen und das ganze mit 2 neuen Songs zu garnieren. Das macht Hoffnung, von den Duisburgern in naher Zukunft mehr zu hören. Auf dieser Compilation zeigen Call Of Charon wie vielseitig das Gesicht von Metal Core sein kann, spielt die Band doch mit allen Richtungen wie Death Core, Thrash Core, Hard Core, "Brütal" Core, mit Groove und vor allem: auffallend progressiv. Eine feine Werkschau, an dessen Sound man doch noch etwas hätte feilen können, wenn man selbst von "remixten und remasterten Songs" spricht. Wobei man aber auch erwähnen muß, dass die Band noch nicht allzulange wieder gemeinsam agiert und das letztendlich auch eine Kostenfrage ist.
Fazit: Der Sticker auf der CD spricht von "…recommended for fans of…heaven shall burn, the black dahlia murder…" und hat gar nicht so unrecht. "Long Forgotten Memories" ist ein ergänzender Moment zu dem noch erhältlichen Split-Album "The Takeover" und macht Laune auf mehr und vor allem auch auf NEUES Material von Call Of Charon. Alte und neue Songs klingen wie aus einem Guss und dadurch macht sich auch bemerkbar, wie talentiert und modern das Songwriting bereits vor 10 Jahren ausfiel.
Tracklist:
My Confession (This Is The End)
Salvation Bullet
The Essence Of Memories
Days In Desperation
Long Forgotten Memories (Interlude)
These Shining Stars
Never Surrender
Eternal Cleansing
Point Of No Return
The Misery Upon Us (Outro)
Line-Up:
Florian Drack – Gitarre
Patrick Kluge – Gesang
Raphael Swierczynski – Drums
Robin Pörschke – Bass
Arthur Solich – Gitarre
Label: Kernkraftritter Records
VÖ: 05.05.2017
Laufzeit: 33:25 Min.
Herkunft: Deutschland
Stil: Metal Core, Death Core, Progrssive Core, Brütal Core
Website: https://www.facebook.com/callofcharon/
Youtube:
Ähnliche Artikel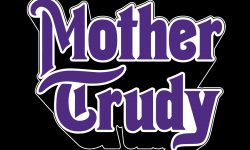 Kennt ihr das Märchen von Frau Trude der Gebrüder Grimm? Ein "böses" Kind, welchem Nähe zum Teufel nachgesagt wird und
Weiterlesen