BONFIRE (DE) – Temple Of Lies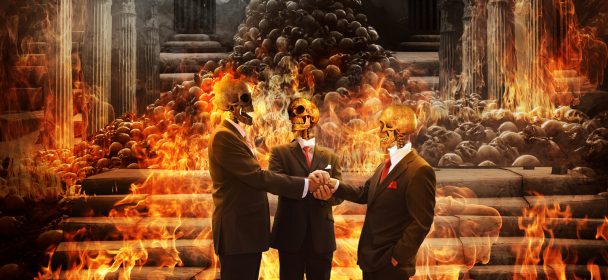 Die ursprüngliche "Übergangslösung" Alexx Stahl am Mikro bei Bonfire, ließ wohl Herrn Ziller in ziemlich Bonfire-fremde Gegenden des Metal songwriterisch exkursieren. Soll heißen: was geht denn hier ab? Nach einem metallisch-theatralischen Intro, schmettert der Titeltrack auch fett aus den Membranen und Bonfire erinnern an Judas Priest sowie an viele weitere Kollegen aus der härteren NWOBHM Ära. Ich bin verwirrt. Aber es klingt hammergeil… Der Vorgänger "Byte The Bullet" überraschte ja schon mit einer einer Bonfire-ungewohnten Härte. Doch der nächste Track ist dann wieder mächtig back to the AOR / Melodic Rock Roots. Das gefällt mir, Abwechslung ist immer gut, solange man als Band nicht die Übersicht verliert und sich u.U. in Gefilde verirrt, in denen man wirklich nicht hineinpasst. Und das schaffen die Musiker um Hans Ziller beinahe problemlos. Mit jedem weiteren Song kommen Bonfire einem immer mehr bekannter vor, inkl. vor Zucker und Kleister klebriger Ballade, die aber nun mal sein muss! Mal ist sie gut, mal ist sie noch besser…! Der Track "Feed The Fire" wird garantiert der nächste Live-Hit, eingängiger mit passendem Mitsingpart geht es kaum noch. Bonfire wie ich sie liebe. Ich könnte jetzt Song für Song durchgehen, sage Euch aber lieber: Kaufen!
Fazit: "Temple Of Lies" enthält alles, was der geneigte Bonfire hören will. Abwechslung, Balladen, Mid-Tempo Hard Rocker, Melodic Rock Nummern, AOR Momente, Stadionhymnen und auch melodischen Heavy Metal der alten Schule, vernünftig produziert und dafür gemacht, laut gehört zu werden! Auch von Dir, lieber Leser!
Tracklist:
01. In The Beginning
02. Temple Of Lies
03. On The Wings Of An Angel
04. Feed The Fire (Like The Bonfire)
05. Stand Or Fall
06. Comin' Home
07. I'll Never Be Loved By You
08. Fly Away
09. I Help You Hate Me
10. Crazy Over You
Bonus Tracks (Digipack):
11. Comin' Home (Extended Acoustic Version)
12. Friedensreich – Let The Madness Continue (Director's Cut)
Line-Up:
Alexx Stahl (Vocals)
Hans Ziller (Guitar)
Frank Pané (Guitar)
Ronnie Parkes (Bass)
Tim Breideband (Drums)
VÖ: 13.04.2018
Label: AFM Records
Spielzeit: 43:35 Min.
Herkunft: Deutschland
Genre: Rock, Hard Rock, Heavy Rock
Tourdates:
Wed, 02. May 2018 DE Berlin Musik Und Frieden
Thu, 03. May 2018 DE Würzburg Posthalle
Sat, 05. May 2018 CH Aarburg Musigburg
Sun, 06. May 2018 DE Zweibrücken Eventhalle
Mon, 07. May 2018 DE München Backstage
Thu, 10. May 2018 DE Mannheim 7er Club
Fri, 11. May 2018 CH Boswil Chill Out
Sat, 12. May 2018 DE Dormagen Tank-Stelle
Sun, 13. May 2018 DE Dortmund Musiktheater Piano
Mon, 14. May 2018 DE Vechta Gulfhaus
Thu, 28. Jun 2018 DE Tann Rockwolf Open Air
Fri, 20. Jul 2018 CH Sumiswald Bikerpartz Sumiswald
Thu, 02. Aug 2018 DE Wacken Wacken Open Air
Sun, 14. Oct 2018 ES Full Metal Holiday Mallorca
Sat, 17. Nov 2018 DE Markneukirchen Framus & Warwick
Internet:
FB – https://www.facebook.com/BONFIREofficial/
Youtube:
Ähnliche Artikel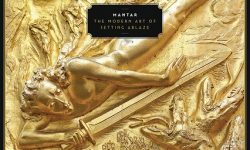 Die monströse Black/Doom/Punk-Chimäre MANTAR hat einen Teaser zu einem brandneuen Song vom kommenden Album, das den Titel »The Modern Art
Weiterlesen