The Blue Poets (D) – Live Power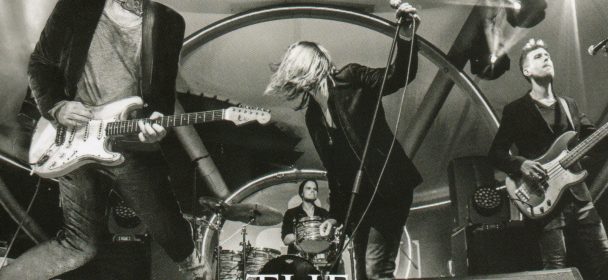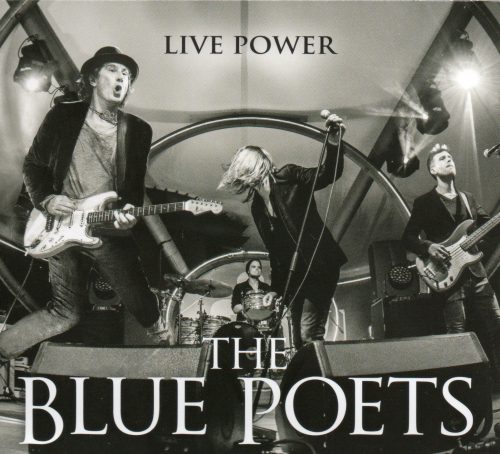 Seitdem Marcus Deml die bei Rock Gourmets und Kritikern hochgeschätzten Errorhead aufgelöst hat, ist einiges geschehen. Der umtriebige "Chefmucker" gründete mit Triple Coil Music ein eigenes Label, stellte eine neue Band zusammen, spielte mit dieser das hochgelobte, 2016 veröffentlichte Debütalbum ein und begab sich anschließend auf eine ausgedehnte Club-Tour. Wer das Quartett schon einmal livehaftig erleben durfte, weiß, dass die Gigs der Blue Poets regelrechte Happenings sind, die Niemanden, der sich auch nur peripher für traditionsbehafteten Bluesrock erwärmen kann, kalt gelassen haben dürften. Ein Livealbum war daher der nächste logische Schritt, denn die "Blauen Poeten" sind "Bühnen-Zocker" reinsten Wassers.
Die Chemie, die sich binnen kürzester Zeit zwischen den beteiligten Musikern entwickelt hat, ist beeindruckend und bricht sich in mal zurückgenommenen ("Song For Gary", "Alien Angel"), mal energiegeladenen Songs ("Oh Pretty Woman", "Too High") Bahn. Man kann den Schweiß förmlich riechen, der auf der Bühne vergossen wird. Das Rhythmus-Gespann, bestehend aus Schlagwerker Felix Dehmel und Bassist Phil Steen, sorgt für das kraftstrotzende Fundament, auf dem Ausnahmesänger Gordon Grey und Marcus Deml sich nach Herzenslust austoben dürfen. Spannende Improvisationen und Solo-Spots sind stets Bestandteile der Performance, dienen jedoch trotz aller Filigranität nicht der Selbstdarstellung, sondern fügen sich homogen in das Gesamtbild ein und lassen den durchweg exzellenten Songs genügend Raum zum atmen.
Einen sauberen Ton zu erzeugen ist Handwerk. Diesen Ton mit Leben und Seele zu füllen ist Kunst. Marcus Deml und seine Mitstreiter beherrschen diese Kunst. LIVE POWER ist eine Verbeugung vor den Gründervätern des Blues sowie eine Hommage an den Bluesrock der vergangenen 50 Jahre, transportiert in die Gegenwart. Erdig, authentisch und mitreißend!
Marc Schipper
Tracklist:
01 Won't You Suffer
02 Sad Sad Sad
03 The Truth
04 For A God
05 Song For Gary
06 Oh Pretty Woman
07 Alien Angel
08 Could Have Lived
09 Too High
10 With Your Eyes
11 People Get Ready
12 Goodbye
Label : Triple Coil Music
VÖ: 13.04.2018
Laufzeit: 63:14 Min.
Herkunft: Deutschland
Stil: Blues Rock
Internet:
Youtube:
Ähnliche Artikel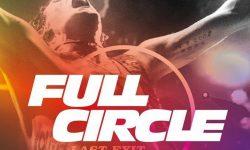 Nach der geglückten Premiere am 12. September 2018, in der Lichtburg / Essen, hieß es am folgenden 20. September, ALLE
Weiterlesen